You may have heard of it before, and you doubt how possible it is. Here again, in this age and time, voodoo is casting fear in the minds of people.
A trending video capturing the moment a woman cried uncontrollably while claiming that her son's private part had been stolen by an unidentified man has emerged.
This shocking incident has sparked fear in the minds of many.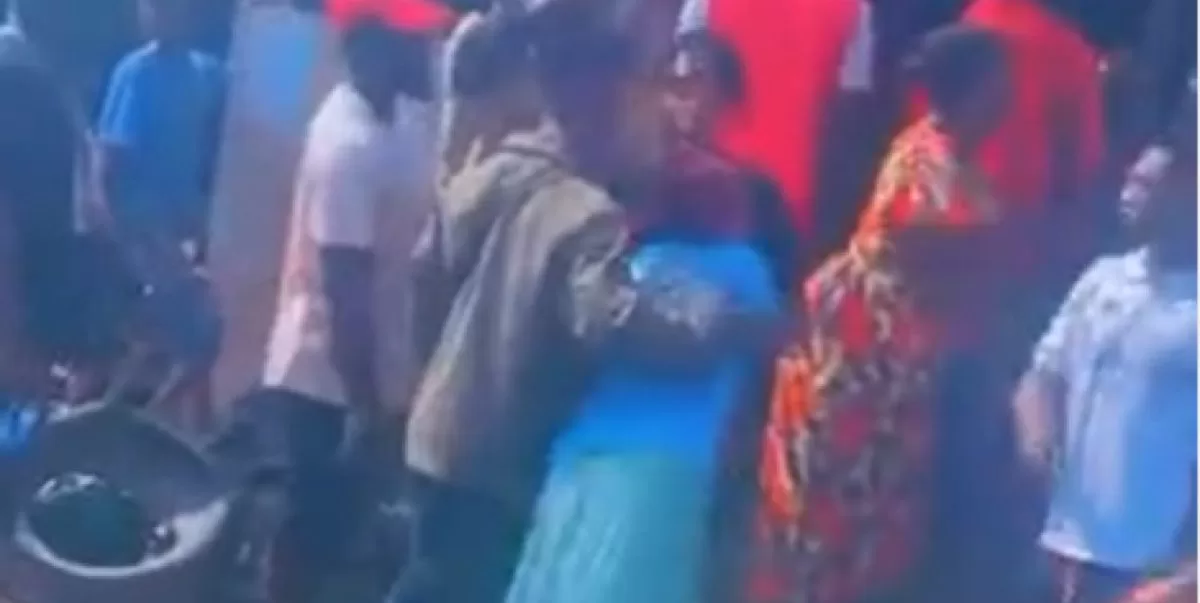 You see, in a crowded city like Lagos, one could easily be exposed to this type of danger.
This is because while commuting daily, you may come in physical contact with numerous people, knowingly or unknowingly.
In the video, neighbours who gathered at the scene, tried to comfort her and her son.
It was already too late as the culprit had already escaped.
However, as at the time of filing this report, it is unclear how the alleged incident happened.
Watch the video below…
The video has sparked numerous reactions on social media as netizens take to their handles to air their views on the shocking incident.
See some reactions to the stolen private part video below:
Xin_nightwolf wrote, "If you don't believe this… you are on a long thing… this thing been happening for years… touch and you become impotent for life…. There is no returning back from that …. Except the one who took it returns it. I used to say it's unreal until it happened right before my eyes.. na one woman help them test am… after returning it.. the lady had to help him massage it… baba strong like rock. Everybody dey shout."
Latalove001 said: "Take him for prayers. This happened to my brother, but Jesus came through for me and my family. Jesus is the only way."
You May Like: 84-Year-Old Man Puts Wife To Death For Denying Him S3x
Ksolo_hitz commented: "Omo some years back I thought this was not real until it happened to a friend luckily we caught the man and he returned it. My guy had to test it with olosho even while he was still a virgin luckily the thing stand firm like log of wood".