The IMF and World Bank have warned repeatedly of the possibility a global recession in 2023.
Now, Spain, Germany, Portugal are leading Eurozone countries into recession.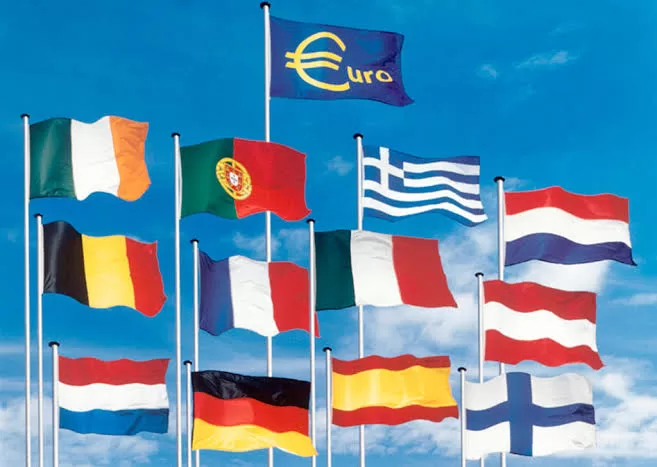 As economic uncertainties continue to be prevalent among the nations of the world due to food scarcity, high inflation and other factors, major economies around the world have begun to sink into recession.
Just two weeks after Europe's largest economy, Germany, fell into recession, 19 other countries in the Eurozone, have sunk into recession.
The Eurozone economy fell into a technical recession in the first three months of 2023.
You May Also Like: Dutch Economy Slides Into Recession
Data from the statistics agency Eurostat bore these markers on Thursday, with signs emerging that central bank rate hikes will weaken the region's future growth prospects.
The IMF and World Bank had repeatedly warned of a global recession's possibility this year.
List Of 20 Countries In The Eurozone
Germany
Spain
France
Netherlands
Austria
Belgium
Cyprus
Croatia
Finland
Estonia
Greece
Portugal
Luxembourg
Lithuania
Malta
Italy
Latvia
Slovakia
Ireland
Slovenia
The 'Eurozone' is a currency union of 20 member nations of the European Union that have adopted the Euro as their primary currency and legal tender.
Gross domestic product (GDP) for the 20-country euro zone fell by 0.1% in the first quarter compared with the final quarter of 2022, when GDP also slipped by 0.1%.
What Analysts Are Saying 
According to economist, two successive quarters of contraction in GDP are commonly described as a technical recession.
Also, first-quarter public spending saw the largest contraction on record except for during the first wave of coronavirus lockdowns in 2020.
"Going forward, growth will remain soft despite dropping wholesale energy prices as monetary policy tightening dents investment and still-present inflationary pressures constrain consumption."
Analysts expect quarterly growth to rebound by a modest 0.2% in the remaining quarters of this year.
They also tip the European Central Bank (ECB) to hike lending rate by a further 25 basis points in its effort to counter stubborn inflation.
That would take the ECB's deposit rate up to 3.75%, an unprecedented tightening of 425 basis points since the bank lifted rates out of negative territory last July.
Eurostat said euro zone GDP was 1.0% up in the first quarter from a year earlier, lower than a flash estimate of growth of 1.3% published on May 16.
Economists forecasted a 1.2% yearly expansion and zero growth for the quarter.
The revision was principally due to a second estimate from Germany's statistics office showing that the euro zone's largest economy was in recession in early 2023.
The contraction in Ireland's economy widened to 4.6% from a preliminary estimate of 2.7%, although this was due to the impact of large multinationals on growth there.
Eurozone's Recession Was Expected
A recession had been expected towards the end of last year as the euro zone wrestled with high energy and food prices and as a post-pandemic spending boom faded.
Initial estimates had suggested the region had avoided this.
Along with Germany and Ireland, GDP also declined quarter-on-quarter in Greece, Lithuania, Malta, and the Netherlands.
Eurostat said that household spending stripped 0.1 percentage point, public expenditure 0.3 points, and inventory changes 0.4 points from quarterly GDP.
Gross fixed capital formation added 0.1 point, and net trade added a further 0.7 point as imports declined.
Have You Read: Crude Oil Price Surge As Recession Fears Fade
Conversely, employment growth accelerated at the start of 2023, rising to 0.6% in the first quarter from 0.3% in the fourth quarter of 2022, in line with earlier estimates.
That was 1.6% up year-on-year. On a quarterly basis, employment grew in every country except Greece, Lithuania, and Slovakia.
iBrandtv reported on Wednesday, that statistics available shows that the Netherlands had entered into recession.
Now, more countries are walking in.
In fact, right now in Nigeria, the inflation rate is still rising, and the current government appears to have put the cart before the horse by removing subsidy before palliatives.