While Nigerians struggle to scale through the hard times in the country, a 84-year-old Octogenarian named Gabriel Ahuwa, says he only has one issue, and that issue is that his wife has been denying him sex.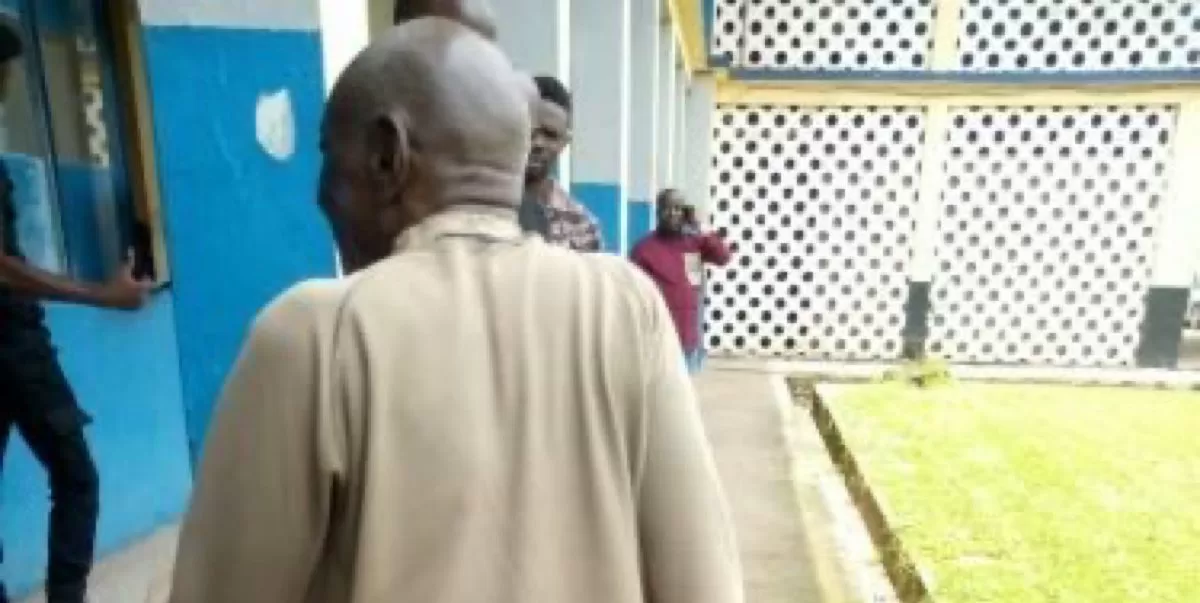 His desire quenched after he allegedly killed his wife.
Now, Ahuwa is in police custody.
He was arrested by the Edo State Police Command for allegedly hacking his 75-year-old wife to death with a machete over her refusal to have sex with him.
He was among the 198 suspects paraded on Wednesday, August 16, 2023, by the Command's spokesperson, SP Chidi Nwabuzor.
The suspects were paraded for armed robbery, Kidnapping, unlawful possession of firearms, murder, cultism, among other crimes.
But Ahuwa's case was different.
'7 Children Together'
According to the PPRO, he has been having issues with his wife for refusing to have sex with him.
He said the suspect was not remorseful and that he felt what he has done is the best solution to his problem.
Gabriel claimed his wife had refused to have sex with him for a long time but had been sleeping with other men.
"My wife is not listening to me, anytime I ask her to come and sleep with me, she always declines. We have seven children together, five boys and two girls."
He said he had reported the matter to his children and that one of her daughters came to talk to his wife, but she didn't listen.
The Rumours
"I reported the matter to my family and her family too, but she failed to listen to them and continued her old ways and I was hearing information that pastors were sleeping with her.
"Each time I demanded for sex, either she would tell me she was sick, or she had an ulcer, yet I was hearing rumours that she was sleeping with other men, and I don't have money to carry prostitutes."
He said following his complaint, his children had refused to send him money as well as picked his calls, alleging that his late wife poisoned their minds toward him.
"So, on Saturday last week in the afternoon in the house, I pick up a cutlass and macheted her all over her body. I did it in anger because she is not obeying me, and I want people to know of it."
Did You Miss: "I Sold Some Of My Properties To Produce Jagun Jagun" Femi Adebayo
One of his sons who pleaded anonymity, denied the allegation of abandoning their father, saying they sent money to him five days ago.