President Bola Tinubu on Tuesday, left Abuja for Paris on his first foreign trip as President.
His official Gulfstream jet took off from the Presidential Wing of the Nnamdi Azikiwe International Airport.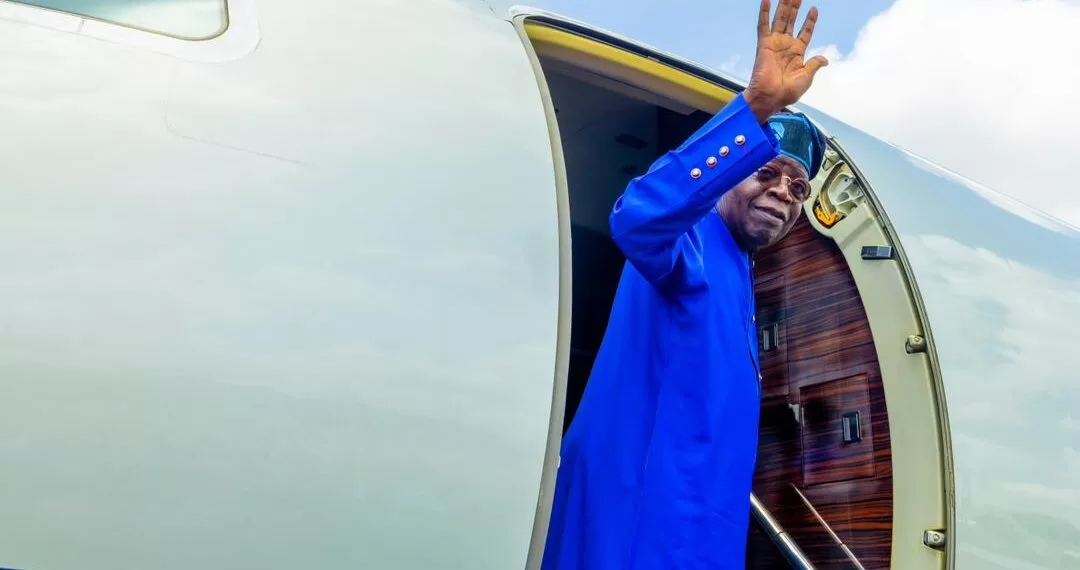 The President departed at 11:30 am.
The Global Financial Summit
The two-day Paris Summit for the New Global Financial Pact, is slated to run from June 22-23, 2023, at the Palais Brongniart.
The event is hosted by French President, Emmanuel Macron.
In Paris, President Tinubu will "participate, review and sign a New Global Financial Pact that places vulnerable countries on a priority list for support and investment."
The above was confirmed by the Special Adviser for Special Duties, Communication, and Strategy, Dele Alake.
This pact aims to address the harsh consequences of climate change, the energy crisis, and the COVID-19 pandemic's aftermath.
Leaders attending the summit will focus on restoring fiscal stability to countries grappling with immediate financial challenges, especially the most indebted nations.
They will also work on mobilizing innovative financing for countries vulnerable to climate change.
Also Read: Matawalle: "Go To Court"– Ex-Zamfara Commissioner Tells EFCC
This will foster development in low-income nations, and encourage investment in eco-friendly infrastructure in developing economies.
Strategies For Economic Recovery
According to Alake, President Tinubu, along with other global leaders and financial experts, will discuss holistic strategies for economic recovery following the COVID-19 pandemic and the surge in poverty rates.
"The goal is to facilitate access to finance and investment to spur inclusive growth."
You May Like: EFCC Summons Ex-Benue Governor, Ortom Over Alleged Fraud
President Tinubu is expected to return on Saturday.
He will be joined by members of the Presidential Policy Advisory Council and senior government officials.