Pep Guardiola hopes Manchester City extend Ilkay Gundogan's stay but claimed that he will be an excellent addition to the Barcelona squad.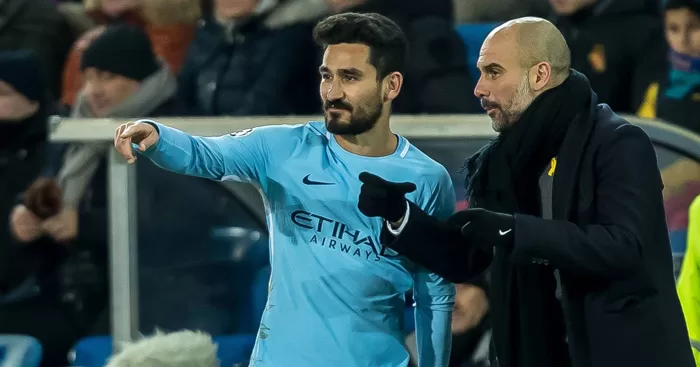 Ilkay Gundogan has not made a choice regarding his future as he will be a free agent at the end of this month.
Barcelona and Arsenal are interested in hiring him, but Manchester City is eager to keep him on staff.
When asked about the midfielder's future, Pep Guardiola responded that while he hopes Gundogan stays with the team, he will be a great addition to Xavi's side if he decides to join Barcelona.
Speaking to reporters, Guardiola said, "I know that they are very interested and City is also very interested. We are both very interested.
"However, I hope he stays with us, but if he finally decides to come to Barça he will make an extraordinary signing.
"I have never negotiated a contract. I know that Barça wants him and that Xavi has called him many times.
"We want him to continue because we believe he is a very important player for us.
"But if in the end he decides to come to Barcelona I will tell him that he will have a great time."
Read more: Folarin Balogun Sends Strong Arsenal Transfer Message
The 32-year-old German played for Manchester City in 51 games this season, making 11 goals and 7 assists. He became the first-ever club captain after leading the group to a treble victory.
DIFFERENCE BETWEEN PURE WATER AND SACHET WATER: IT'S FUNNY HOW PEOPLE THINK