The things you hear from young people who take to crime is surreal and disheartening to people who have seen periods that children fear to take what does not belong to them.
But this 16-year-old armed robbery suspect, Sunday Ojo, is on his own path that leads to nowhere.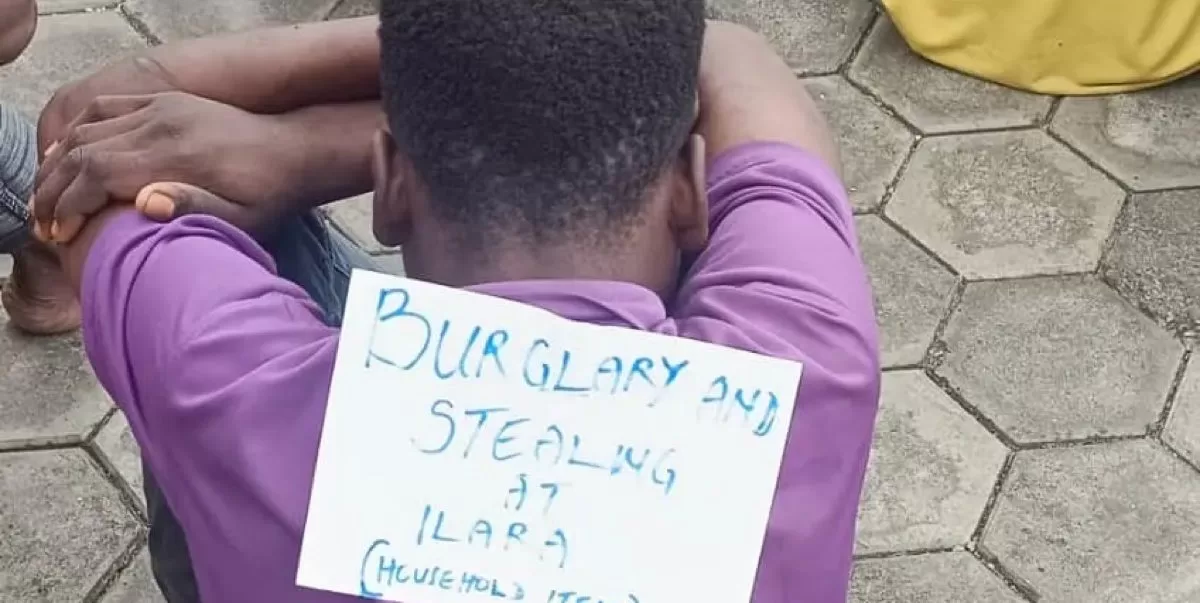 While children of his age are doing their best to eke out a living from a life of misery. He concocts robbery plans, and his revelations are indeed shocking.
His confession is one that sends cold shivers down the body.
Nicknamed after Nigeria's notorious armed robber, Oyenusi, Ojo says he has been involved in no fewer than 40 robbery operations.
Despite the government's help to Ojo, stealing, appears to be his divine calling. But as the saying goes "every day for the thief, one day for the owner".
Overwhelmed By Evil 
Ojo was arrested by the Ondo State security outfit, codenamed 'Amotekun', alongside two others nicknamed after notorious armed robbers three years ago.
Speaking to reporters while being paraded, Sunday, who was sent to a juvenile home when he was arrested last year by the state Amotekun, said that he has lost count of his robbery operations.
"l have lost count of the robbery operations I have been involved in. But they can't be fewer than 40."
He claimed to be overwhelmed by evil spirit that motivates him to steal.
Also, the state Commander of Amotekun, Adetunji Adeleye, said that Sunday was a second-time armed robbery suspect.
Oyenusi
He added that the suspect, who was arrested for illegal possession of firearms when he was 13 years old and sent to juvenile home, was again arrested for burglary and stealing.
"We've arrested a juvenile robber, who adopted the name of notorious Nigerian armed robber, 'Oyenusi'.
"We re-arrested a young boy we arrested three years ago and took to juvenile for illegal possession of firearms and robbery. At that time, he was 13 years.
The best we could do was to hand him over to juvenile and see if he could be rehabilitated. Right now, he's 16.
Did You Miss? "I Will Step On Toes"- Wike Resumes As FCT Minister, Issues Directive
"This time around, he broke into a number of shops and removed items.
"Between then and now, he confessed that he had engaged in over 40 housebreaking activities."