It may appear as though the era of the COVID-19 virus' threat may have come to an end, but the World Health Organization (WHO) does not think so.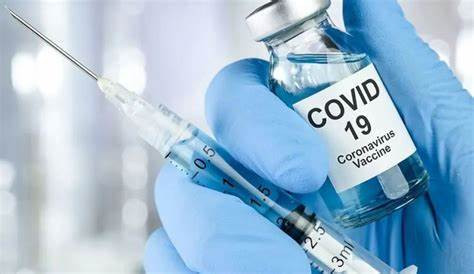 Indeed the world health body says it is set to spend $9.3 million to combat the virus in 15 Nigerian states.
The $9.3 million funding will come from the Canadian government, and would be used to establish COVID-19 vaccination programmes.
According to WHO, the programme will run in 15 of Nigeria's worst-performing states.
This was said on Wednesday in Abuja at the introduction of the Canada Global Initiative for Vaccine Equity, or CanGIVE, award, by Dr. Walter Mulombo, WHO Country Representative.
According to Mr. Mulombo, the money would be used in the 15 states with the worst performance: Ondo, Benue, Kogi, Taraba, Katsina, Kebbi, Anambra, Ebonyi, Akwa Ibom, Delta, Edo, and the following: Kogi, Taraba, Delta, Edo, Rivers, Lagos, Ogun, and Ondo.
"It will help to mainstream and integrate gender responsive, equity based and human rights focused interventions that promote 'leaving no one behind' agenda in the country.
Read This Also: WARNING! How You Will Lose All Your Savings If You Lose Your Phone
"The grant has come at the right time to help improve coverage and uptake of the vaccine among the priority populations in line with the current WHO SAGE roadmap on uses of COVID-19 vaccines," he said.
According to him, Nigeria has made progress in the fight against COVID-19.
He said that as of July 17, 2023, 77,285,627 persons in Nigeria have completed the primary series of COVID-19 vaccination, with, 87,838,137 persons receiving at least one dose of the vaccine.
"Also, 16,011,524 of those who have completed the primary series have received a booster dose of the vaccine," he said.
More Work Left To Be Done
Mr Mulombo said that in spite of the achievement, there is still more work to be done.
"As of now 14 states are performing less than 50 per cent vaccination coverage of their target population, and we still have some vulnerable populations that are not sufficiently covered.
"Key among these subgroups are the aged (50years and above), people with co-morbidities, the health workers, people living in humanitarian and security compromised communities and the pregnant women," he said.
Mr Mulombo said that WHO Director General's declaration that COVID-19 was no longer a Public Health Emergency of International Concerns, PHEIC, marked a turning point in the control of the pandemic.