Amidst the economic uncertainties prevalent around the world, most nation are facing a hard time.
Reports have revealed that the economy of the Dutch government ins officially in recession.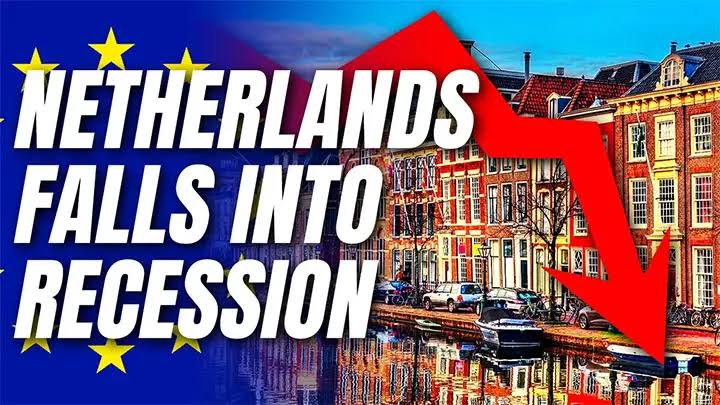 Having failed to improve its economy over the last two quarters, the Dutch economy shrank and entered into recession.
This information was published by Statistics Netherlands on Wednesday.
The euro zone's fifth-largest economy shrank for the second consecutive quarter, after a 0.4% contraction in the first three months of the year.
Economic growth in the Netherlands had been almost 5% per year in 2021 and 2022 in a quick recovery from a COVID-19 slump.
Have You Read: Crude Oil Price Surge As Recession Fears Fade
The first recession since the pandemic was driven by a drop in consumer spending and exports, as surging inflation drove up food prices and energy bills in the Netherlands and its trading partners.
Consumer spending fell 1.6%, while exports were 0.7% lower than in the first three months of the year.
Inflation in the Netherlands has dropped since hitting a peak of 14.5% in September last year.
But was still relatively high at around 6% in the second quarter of 2023.