Seeing young, talented individuals imprisoned in their prime for "unguarded actions" is always a terrible sight.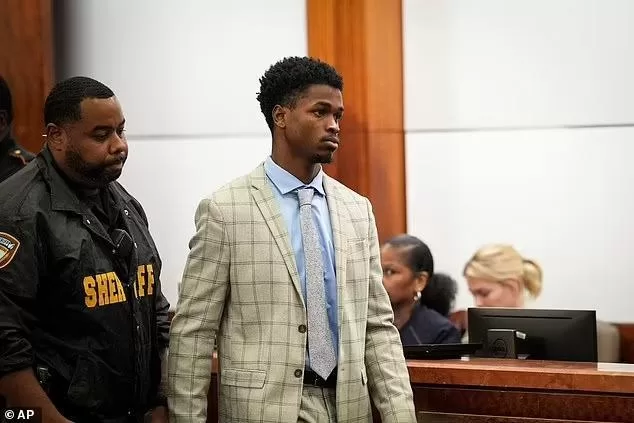 Antonio Jr. Armstrong, the son of a former American National Football League player, was convicted guilty of killing his parents, Dawn and Antonio Sr., in their southwest Houston home in 2016.
According to a story from the Daily Mail on Thursday, Armstrong Jr. was convicted of capital murder.
Life Sentence
This was after the Houston jury deliberated for almost 10 hours and heard more than 40 hours of testimony from 31 witnesses over the course of 11 days.
The convict, who was 16 when he committed the crime, was given a life sentence with the prospect of parole in 40 years.
AJ was charged with shooting his parents in July 2016, Dawn and Antonio Sr, both 42, were each shot in the head with pillows placed over their faces, while asleep in their southwest Houston home.
Armstrong And Family
Armstrong Jr married Kate Ober, his high school girlfriend with whom he shares a son during the seven years of the committed offence and today's guilty verdict.
His defense attorney, Rick Detoto said, "My client is devastated.
"He's one of the strongest young men I've ever known.
"His family is amazing, and obviously, they are devastated right now."
"This is a difficult time for them, but they will rally and they will help AJ and his young son and his wife get through this."
Also Read: 3-year-old Girl Raped, Murdered For Cocaine
Armstrong was arrested while entering his junior year of high school.
Investigators said that he admitted to experimenting with how to silence a gun with blankets and pillows.
A search of the family home also revealed that AJ had both a crack pipe and a pillow with bullet holes in his room.
Armstrong Sr. was a former linebacker for the Miami Dolphins and San Francisco 49ers.
Insecurity: 5 Kidnap Victims Rescued In Enugu