The cookies appear to be heading to the rocks in the home of American rapper, Kendrell Cephus, and his wife, Cardi B.
Offset brought the family's issue to social media, publicly accusing his wife, the talented and charismatic artiste, of infidelity.
The controversial revelation sent shockwaves through the entertainment industry and captivated fans worldwide.
Offset, known for his raw and unfiltered persona, dropped the bombshell accusation in a now-deleted Instagram post. In his candid and explicit message, he boldly claimed that Cardi B had cheated on him with a member of his own "gang".
The cryptic mention of his "gang" left fans speculating and eagerly trying to uncover the truth behind the alleged betrayal.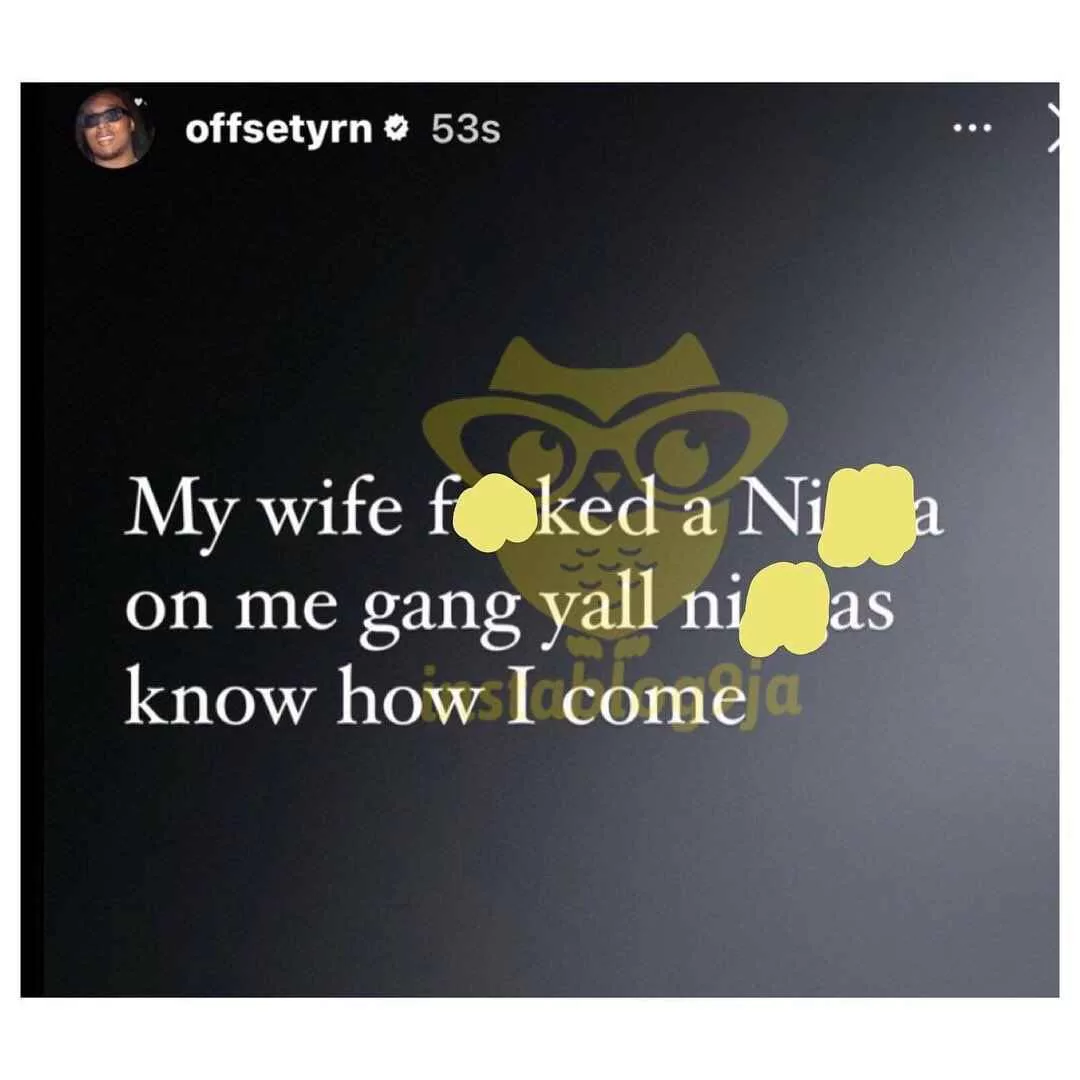 However, Cardi B wasted no time in firing back, swiftly addressing the allegations on her Twitter space.
With her signature boldness and unapologetic attitude, she vehemently denied the cheating accusations, highlighting a rather unconventional reason.
The rap sensation stressed that she simply couldn't cheat with another entertainer because they are notorious for their talkative nature.
To further emphasise her point, Cardi B playfully sang a snippet of Keyshia Cole's hit song 'I Should Have Cheated,' as if to suggest that she wouldn't risk being caught due to the industry's notorious gossip mill.
The explosive back-and-forth between Offset and Cardi B instantly set social media ablaze, sparking heated discussions and passionate debates among fans and followers.
As the music industry and fans anxiously await further developments, it remains to be seen whether this latest scandal will deepen the cracks in Offset and Cardi B's relationship.
Here's another great read for you: Cardi B Announces Wedding To Offset After 5 Years Of Marriage 
Are you wondering how to handle a cheating partner? You should watch the video below.
Love Doctor Recommends Best Way To Deal With A Cheating Partner