Cardi B is obviously not one of the celebrities to remain composed regardless of their fans' treatment while performing on stage.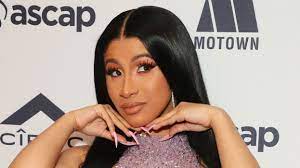 American rapper, Cardi B is in the news again, and this time it is because she reacted in anger to an overly excited fan who went a bit too far.
In a recent viral video, she threw her microphone at a fan who poured some liquid substance in a cup on her face.
This wasn't the first time this weekend that the rapper decided to use her microphone for something other than singing.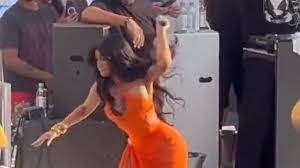 The night prior, Cardi B was performing at Drai's Beach Club when she became irritated after the DJ allegedly cut off her songs too early.
In a clip shared on social media earlier, the rapper was seen shouting out her name before turning around.
She then flung the microphone in the direction of the DJ, as if she were throwing a football before walking off stage.
Also Read: Rapper Offset Accuses His Wife, Cardi B Of Cheating
Harry Styles, a singer, also recently sustained an eye injury while playing in Vienna when something was thrown at the stage.
The abuse on artistes is becoming a trend as Drake, Bebe Rexha, Kelsea Ballerini, and Ava Max, were struck by objects while performing on stage.
Watch The Video Below