There are reports of heightened tension in the Kafanchan area of Kaduna State, after a serving Inspector of the Nigeria Police Force, identified as Moses Paul, attempted to kill his colleague on duty.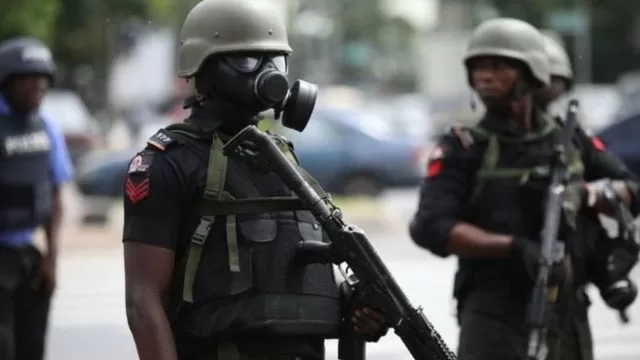 Crazy things are indeed happening. But when it involves security personnel seen as defenders of the society; it worries the mind to stupor.
This act of cruelty has left many people surprised. They wonder what would have prompted such attempt to murder a man.
The said inspector is currently cooling off in police custody after the swift intervention of his colleagues.
Serial Police Killer
The arrested officer had wanted to murder his colleague and cart away his rifle.
Unfortunately for him, it was his day of judgement.
Other personnel at the location took note and rescued the victim.
You May Like: Sallah Celebration: 'Don't Borrow To Buy Rams'- Islam Clerics
The spokesman for the Police Command, DSP Muhammad Jalige, explains that the command's attention was drawn to a viral video on the social media space where the erring officer was accused of being a serial police killer.
"A distress situation on June 16, 2023, at about 1930 hours occurred at the Police Mobile Force base of 62 Squadron Kafanchan, Kaduna, where a certain Inspector Moses Paul attempted to kill his duty partner, Inspector Simnawa Paul."
Also, he explained that the incident happened while the two were on duty at the base and that Inspector Moses Paul attempted to strangle his unsuspecting colleague using a rope on his neck.
Also Read: Rivers: "Wike's Candidate Didn't Win Free And Fair"-Tonto Dikeh
According to Jalige, the victim was rescued by two other police officers, whose attention was drawn by the cries of their colleague.
Furthermore, the police say the cruel inspector will face the law after full investigation.
Also, the state police command also said it burst a rail line vandalisation operation, impounded the conveyance truck and recovered exhibits in recent operation.
SALLAH: WHAT LAGOS POLICE IS DOING FOR YOUR SAFETY