Plainly put, AI may take your jobs, but while many continue to argue about how evil it may be, some scientists believe it to be a force of good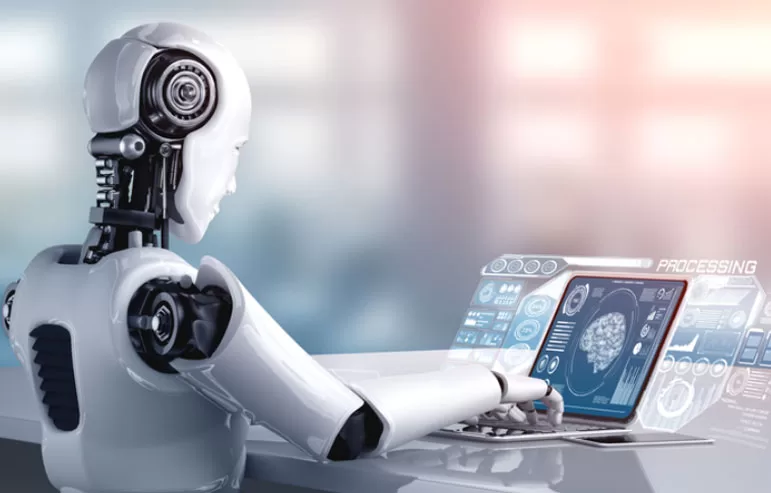 This claim of AI not being evil has been upheld by more than 1,300 professionals
They wrote an open statement stating that AI is a "force for good, not a threat to humanity".
The Chartered Institute for IT, BCS, organised this poll to combat the "AI doom".
The "nightmare scenario of evil robot overlords" wasn't accepted by the UK IT community, according to BCS CEO Rashik Parmar.
A letter advocating for a halt to the creation of such systems was signed in March by prominent figures in the IT industry.
One of the persons who signed is Elon Musk, who recently founded an AI company.
Super-intelligent AI, according to the letter, posed an "existential risk" to humans.
Filmmaker, Christopher Nolan, shared this opinion when he told the BBC that AI leaders he spoke to considered the current period as "their Oppenheimer moment".
J. Robert Oppenheimer was crucial in the development of the first atomic bomb, and is the subject of Mr Nolan's latest film.
Read This As Well: Kano Obidents Celebrate Obi With Massive Billboard On Birthday
However, the BCS supports the necessity for regulations surrounding AI while viewing the situation more favorably.
The BCS letter is signed by Richard Carter.
Overstated Warnings
The grim warnings, in Mr. Carter's opinion, are overstated.
"Frankly, this notion that AI is an existential threat to humanity is too far-fetched," he said.
"Mr. Carter launched an AI-powered startup cybersecurity company.
"Simply put, we are not in a position where that is even somewhat possible."
None of the signatories to the BCS letter is as well known as Elon Musk or heads significant AI businesses like OpenAI, but they come from a variety of disciplines, including business, academia, government organisations, and think tanks.
Signatory Sarah Burnett, author of a book on AI and business, pointed to agricultural uses of the tech, from robots that use artificial intelligence to pollinate plants to those that "identify weeds and spray or zap them with lasers, rather than having whole crops sprayed with weed killer".
Job Loses To AI
The letter argues: "The UK can help lead the way in setting professional and technical standards in AI roles, supported by a robust code of conduct, international collaboration and fully resourced regulation".
While the BCS may argue existential threats are sci-fi, some issues are just over the horizon or are already presenting problems.
It has been predicted that the equivalent of up to 300 million jobs could be automated, and some companies have already said they will pause hiring in some roles as a result of AI.
By doing so, it says Britain "can become a global byword for high-quality, ethical, inclusive AI".
In the autumn UK Prime Minister Rishi Sunak will host a global summit on AI regulation.