HashKeys Exchange becomes the first exchange platform to get the Hong Kong commissions nod to provide crypto retail trading to investors in Hong Kong.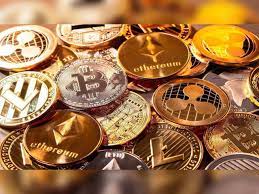 The Hong Kong's Securities and Futures Commission (SFC) has seen the need to provide a safe and regulated crypto trading platform to investors.
As a result, it has released guidelines for crypto exchanges.
The commission will create a safe and secure virtual asset trading environment for investors.
Basically, this platform will be regulated for protecting the interests of investors.
You May Also Like: Cryptocurrency: Two Fraudsters Get 6-year Jail Term
This will bolster the growth of the industry in Hong Kong as more real investors will be attracted to investing in the crypto market.
Haskey Gets Commissions Nod
Furthermore, Hong Kong's Commission has upgraded HashKey's type 1 & 7 licenses, allowing the crypto exchange to offer retail services under its new guidelines.
Crypto exchange HashKey also confirmed this development in a tweet.
HashKey Exchange has now become the first exchange to offer crypto retail trading in Hong Kong.
Really, this is the authorities push to make the city a global hub for the crypto industry.
Reacting to the announcement, HashKey's COO Livio Weng reaffirmed Haskey's commitment to being compliant with regulations.
"We are thrilled to become the first licenced trading platform in Hong Kong dedicated to serving retail users.
"With the establishment of licenced trading platforms and the further clarity of regulatory frameworks in Hong Kong, the industry as a whole will witness increased transparency.
"We are fully committed to compliance, safety and security, ensuring our user benefits are fully protected and creating a trading platform tailored to retail users."
Regulatory Certainty To Attract Exchanges
The authorities in Hong Kong have shown their commitment to creating a thriving crypto industry.
Read Also: Cryptocurrency: Why Union Bank Got A ₦200m Fine
Also, these guidelines will guide exchanges on how to conduct their operations.
With this, other exchanges can come into the Hong Kong market and gain approval from the Commission to provide crypto trading services to locals.