Two cryptocurrency fraudsters have been found guilty of offenses preferred against them and they will be spending the next six years cooling off in prison.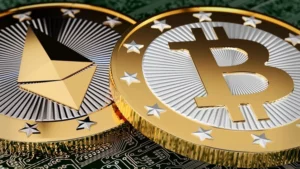 After being found guilty of defrauding investors by a Southwark Crown Court in the United Kingdom, two crypto fraudsters have been sentenced to prison.
Read Also: Cryptocurrency: Naira, Dollar Exchange Rate
The offenders; Ross Jay and Michael Freckleton were found guilty of luring potential investors with attractive promises of high returns and subsequently defrauding them of their funds.
Court Ruling
They have been sentenced to six years and three months, and six years and six months, respectively, by the Southwark Crown Court.
Their conviction was related to a conspiracy to defraud in connection with a long-running crypto scam that dates back to 2015.
The scam centered around a fictitious cryptocurrency named "Telecoin," for which Jay and Freckleton masterminded a deceptive sale of shares to unsuspecting victims.
Police Findings
According to a statement by the City of London Police dept, the duo proactively approached potential investors with an enticing proposal, asking, "How would you like to invest in a cryptocurrency called 'Telecoin'?"
The fraud was carried out in the name of a company – Digi Ex.
Their operations involved reaching out to potential investors via cold-calling, persuading them to invest their money in exchange for digital assets that, in reality, did not even exist.
Actual Crime
During the period spanning from 2015 to 2017, a total of £509,599 was deposited into Digi Ex accounts, out of which £409,493 was identified as payments made by investors.
You May Also Like: Cryptocurrency: Why Union Bank Got A ₦200m Fine
The investigation uncovered that Jay and Freckleton took advantage of the fascination surrounding the burgeoning cryptocurrency market.
They used deceptive tactics to lure victims and misappropriated their funds for personal enrichment, all while failing to deliver any legitimate investment services.
Reportedly, the duo did not utilize any of the funds, which amounted to over $635,000, for trading tokens as one might expect.
Rather, they allocated substantial sums to pay themselves and the employees of Digi Ex in the form of hefty salaries.
Collectively, the deceptive pair managed to pay themselves salaries that totaled over £139,000, all sourced from the funds of unsuspecting investors.
In addition to this, they further withdrew a significant sum of £145,000 in cash from the Digi Ex business account, compounding their illicit gains.