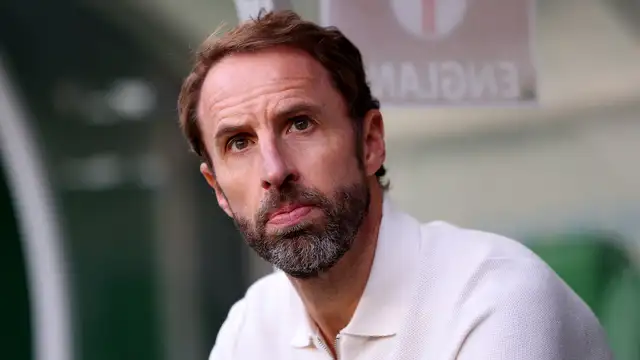 However, England and Southgate are on red alert over North Macedonia's pitch which has been deemed dangerous by several players and managers across the world.
The turf at the National Arena Todor Proeski Stadium was recently relaid.
Yet the Three Lions players have been advised not to warm up in certain areas of the ground.
However, In September, Italian striker Ciro Immobile had termed the turf as 'dangerous' after they faced North Macedonia in a Euro 2024 qualifier.
Also, three years back, the then-Tottenham manager Jose Mourinho had claimed that UEFA had to issue an apology for small goalposts at the same stadium where Spurs faced North Macedonian side Shkendija.
Speaking at the pre-match press conference, the English manager said, "I know they've relaid it.
"I would imagine it hasn't quite knitted, but we'll see. ‌
"That's why you want to make sure you're qualified well in advance.
"We said that right at the start of the qualifying campaign.
"However, you're never quite sure what you're going to get away from home."
Read more: Roberto Firmino's Father Dies At 62 After Suffering A Heart Attack
Also, amid concern of Premier League clubs and managers over the fitness of their key players, the 53-year-old coach also assured that he will not take any risks with his players.
He added, "There will be that without a pitch (issue) or not!
"No, we wouldn't take any chances with players."
Digital World: Nigerians Performance On Digital Platform