On Saturday, November 18, 2023, Miss Nicaragua Sheynnis Palacios was crowned the winner of the competition by Miss USA R'Bonney Gabriel, who was named the 71st Miss Universe in January.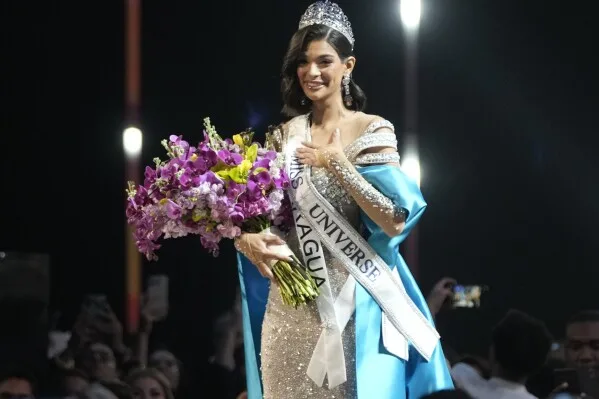 Palacios' win marks the first-ever time a Nicaraguan woman has won Miss Universe.
She had previously represented Nicaragua in the 2017 Teen Miss Universe pageant, placing in the top 10, and in the 2021 Miss World pageant.
In a post on X (formerly known as Twitter) the new Miss Universe celebrated her win by posting several images of herself wearing her new crown, along with the caption.
"Hello Universe," in English as well as a message in Spanish noting that Nicaraguans had made history with her crowning.
Miss Universe 2012, Olivia Culpo, and TV personalities Jeannie Mai Jenkins and Maria Menounos hosted the pageant, making it the first time the show was mc'd by an all-female team.
American singer John Legend performed at the pageant.
Here's another great read for you: Mohbad Autopsy: Bella Shmurda Calls Out Police Over Result, Demands Release Of Corpse For Reburial