The father of former Liverpool star Roberto Firmino has passed away at the age of 62 after suffering a heart attack.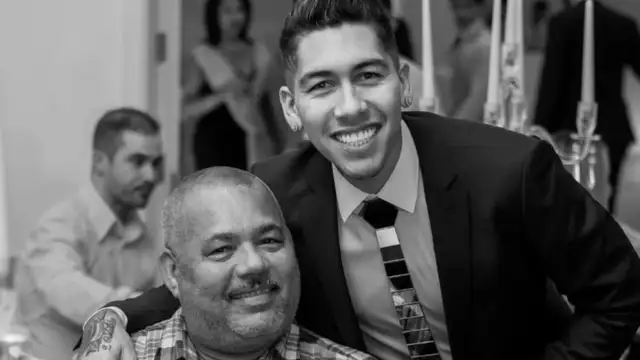 Jose Roberto Cordeiro de Oliveira fell ill during a family trip to Dubai, with his Brazil international son currently plying his club trade in the Middle East for Saudi Arabian outfit Al-Ahli.
Photos from that vacation had been shared earlier in the week by family members, with a visit to an amusement park being taken in.
News of Jose's death was confirmed by Firmino's advisors and close friends.
However, the 32-year-old forward went on to post his own tribute on social media.
Also, family members are now in contact with the Brazilian embassy in the UAE as efforts are made to return Jose's body to South America.
Firmino has always been close with his parents, having seen them aid his efforts to become a professional sports star, and wrote in his book 'Si Senor – My Liverpool Years':
"Not all heroes wear capes; some are called father.
However, my father, Jose, was my childhood hero, an inspiration and an example.
"A generous, serious, honest man and dedicated to his family."
Also, Firmino's boyhood club, Maceio-based CRB, have said when paying their tributes:
"The Clube de Regatas Brasil deeply regrets the death of Jose Roberto Cordeiro de Oliveira, father of Roberto Firmino, who left us this weekend.
Read more: Gavi Injury Update Delivered By Spain Boss
"However, he's always been a big Galo de Campina fan and was very proud of his son being unveiled in football with the whirlpool shirt.
"Rest in peace, Jose Roberto."
Digital World: Nigerians Performance On Digital Platform