While others are going any length to get the a ministerial appointment, El-Rufai is boldly turning down such request from the Presidency.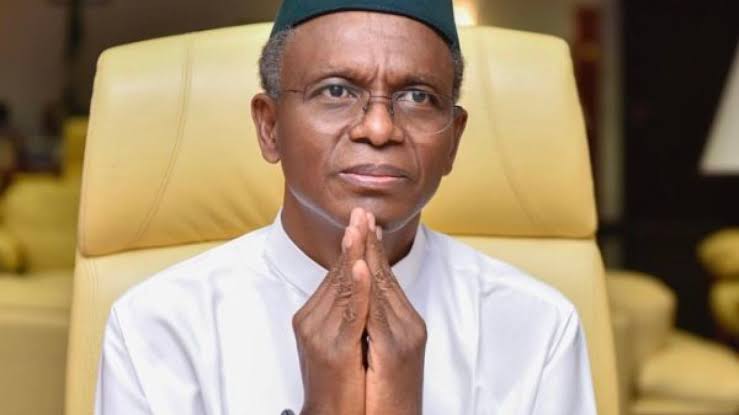 El-Rufai lost interest in serving in President Tinubu's cabinet after a meeting at the Presidential Villa on Tuesday.
Recall that El-Rufai visited the President a day after the Senate confirmed 45 ministerial nominees after a week-long screening.
Security Reports
The upper legislative chamber, however, withheld his confirmation and those of two others, citing security reports from the State Security Service for the action.
The two others were a former senator from Taraba, Sani Danladi, and a nominee from Delta State, Stella Okotete.
A presidency source revealed that El-Rufai was no longer interested in becoming a minister due to his current doctorate programme.
However, he would continue to contribute his quota to the development of Nigeria as a private citizen.
Time To Focus
The sources said, "He also told the president that he needed time to focus on his doctorate programme at a university in The Netherlands."
The former governor is studying for a doctorate in public policy at the United Nations University, Maastricht.
Another insider also told the publication that El-Rufai suggested a new ministerial nominee, Jafaru Ibrahim Sani, for Kaduna State, saying the President would find him helpful and resourceful.
Also, during the meeting, President Tinubu also told the former governor he received petitions critical to his ministerial nomination.
The Final Decision
The President, however, demanded 24 hours of grace to review the petitions and the SSS report to the Senate to enable him to reach a decision.
At that point, El-Rufai responded that he was no longer interested in being a minister since it appeared some forces around the President were scheming intensely to block his emergence as federal minister.
You May Like: Fresh Nursing Graduate Killed, Womb Harvested Hours After Induction
Recall that El-Rufai disclosed during his confirmation hearing on 1 August that Tinubu asked him to work with him on the country's power problem.