One of the ministerial nominees presented for screening by President Bola Tinubu caused a stir among the Senators on Monday during the screening exercise due to controversies regarding his age.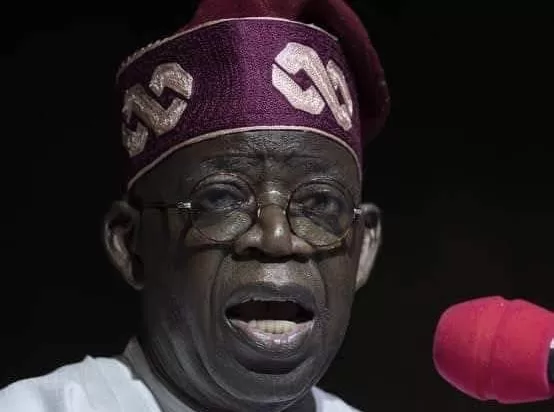 Discrepancies in the CV presented by Professor Joseph Utsev from Benue State caused a division among the lawmakers during his screening.
According to his document, he was born in 1980 and had his first school leaving certificate in 1989.
The Controversy
This made the Senate President, Godswill Akpabio, who presided over the screening raise questions about the dates.
However, Senator Abba Moro stood to say it was a typographical error in Utsev's CV after the nominee had tried defending it.
Professor Utsev is the third nominee to be screened on Monday but his screening has been held up following discrepancies and inconsistencies noticed in his age.
The full list of nominees up for screening:
1. Sen.Abubakar S.Kyari – Borno State
2. Abubakar Eshiokpekha Momoh – Edo State
3. Nyesom Ezenwo Wike – Rivers State
4, Engr. Prof. Joseph Terlumun Utsev – Benue State
5. Sen. John Owan Enoh – Cross River State
6. Hon.(Bar) Bello Muhammad -Sokoto State
7. Mohammed Badaru Abubakar – Jigawa State
8. Amb.Yusuf Maitama Tuggar – Bauchi State
9. Sen. Abubakar Sani Danladi – Taraba State
10. Barr. Uju-Ken Ohaneye – Anambra State
11, Hon. (Dr). Olubunmi Tunji-Ojo – Ondo State
12. Dr. Betta C.Edu- Cross River State
13. Imaan Sulaiman Ibrahim – Nasarawa State
14. Arch. Ahmed Musa Dangiwa – Katsina State
15. Chief Uche Geoffrey Nnaji – Enugu State
16. Stella Erhuvwuoghene Okotete – Delta State
You May Like: 6 Things To Know About Special Investigator, Jim Obazee
Mr Abubakar Momoh and former Rivers State Governor, Nyesom Ezenwo Wike have already been successfully screened.