Mohamed Bazoum, Niger's democratically elected president, has not fed well in the past few days. He says the military junta that overthrew him is treating him badly in isolation.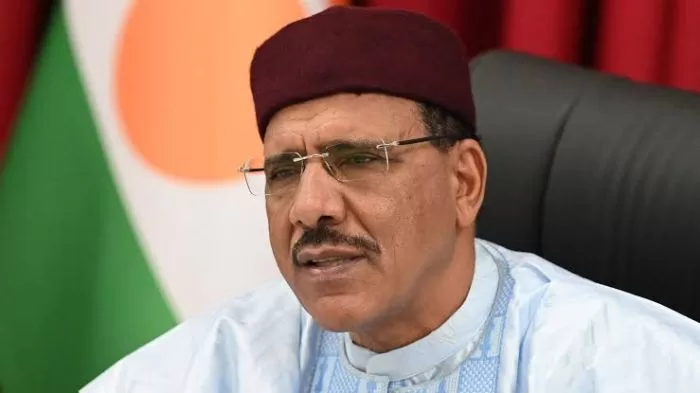 He laments that they are refusing to transfer power by keeping him in isolation and making him eat only dry rice and pasta.
In a series of texts to a friend, Bazoum said that the CNN had access to the fact that he had been "deprived of all human contact" since Friday.
He made it known that no one had been bringing him food or medicine.
Lack Of Electricity
The elected president claimed that since Nigeria cut off the electricity in response to the coup, all Nigerien citizens have been experiencing a week-long period of living without electricity.
He says all of the perishable food supplies had since gone bad, and he is now eating dry pasta and rice.
Though denied the chance to speak with acting US Deputy Secretary of State Victoria Nuland during her visit to Niamey, the Nigerien capital, on Monday, Bazoum has been in contact with the outside world.
Bazoum In High Spirits
Also, the prime minister in Mohamed's government, Ouhoumoudou Mahamadou, told French TV that the president was in good spirits despite being held in a "catastrophic situation".
Nuland's meeting on Monday with senior coup leaders lasted more than two hours, consisting of "extremely frank and at times quite difficult" conversations.
A Tuesday face-to-face meeting that was supposed to take place in Niamey between the junta and representatives from the United Nations, the Economic Community of West African States (ECOWAS) was canceled at short notice.
Junta leaders said in a letter that the postponement of the meeting was "necessary" in "this atmosphere of threatened aggression against Niger".
Dialogue With ECOWAS
However, Mahamadou, Bazoum's prime minister, told French state-funded broadcaster TV5-Monde that the junta would like to continue dialogue with ECOWAS, the bloc that has been leading the regional response to the political crisis in Niger.
Also Read: ECOWAS Issues Fresh Sanctions Over Niger Coup
ECOWAS leaders are due to meet on Thursday in Nigeria to discuss the coup, though specifics regarding the gathering remain unclear.
The regional bloc had given the junta one week to return to their barracks and reinstall Bazoum, but that deadline came and went on Sunday without any change.
Watch As Nigerians React To The Killings In Plateau