Money can excite the brain, and people confirm this when they talk about how they feel after getting credit alerts. Could the Senate President be in this Mood when he unknowingly made some revelations about a token sent to senators?
It was some money token sent to Senators.
Sources in the National Assembly have exposed how much 'token' was sent to each senator for them to enjoy their holiday.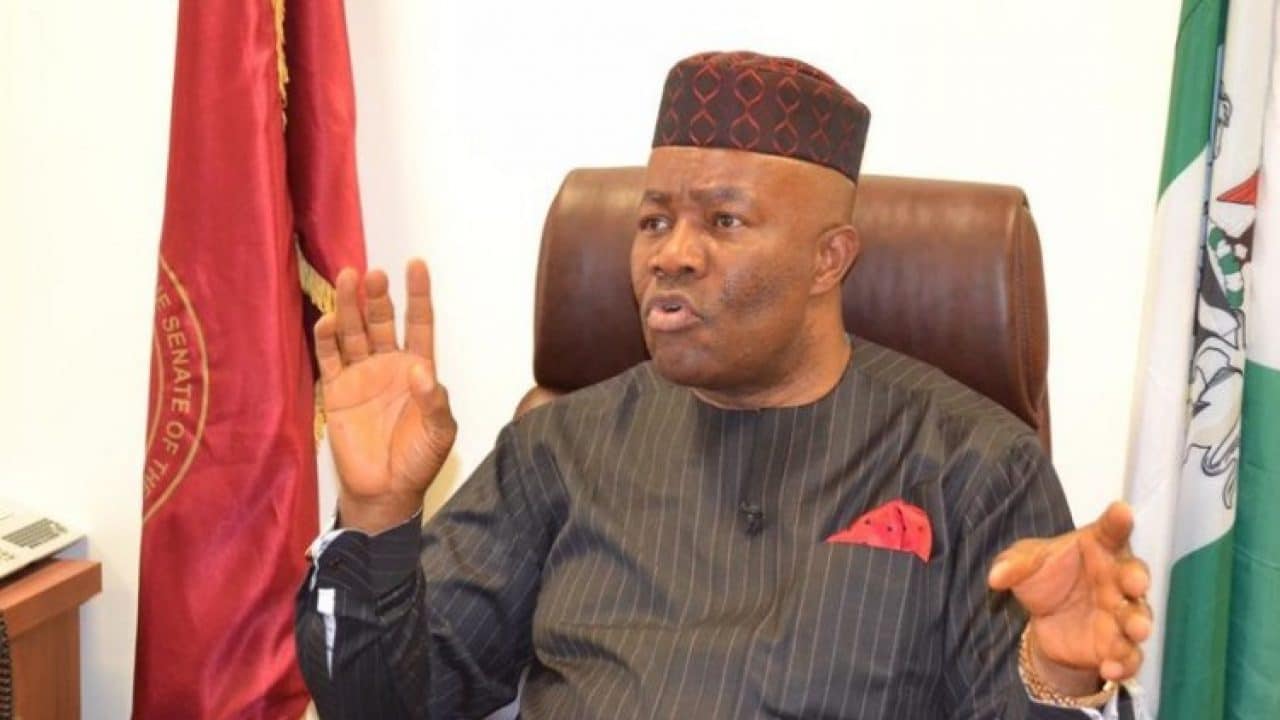 The Senate President, Godswill Akpabio, made news headlines on Wednesday after he mistakenly exposed on live television that the lawmakers received as token to enable them to enjoy their holiday.
This his comment raised eyebrows at the Senate plenary.
The Red Chamber, on Monday, concluded the screening and confirmation of President Bola Tinubu's ministerial nominees and thereafter adjourned the plenary to September 26.
The Token
Addressing his colleagues before the adjournment motion was moved, Akpabio said a token, what many interpreted to mean money, had been sent by the Clerk of the National Assembly, Magaji Tambuwal, to the senators to enjoy their holidays.
However, the Senate President was quickly informed by some principal officers that he was on live television and speaking before reporters.
Upon realising his mistake, Akpabio swiftly withdrew his statement and said prayers had been sent to their mailboxes to assist them in going on a safe journey and return.
Watch video here:
"In Order For Us To Enjoy Our Holidays, A Token Has Been Sent To Our Various Accounts By The Clark of the National Assembly." — Senate President Godswill Akpabio

Josh2funny Lasisi Olamide Vote Alex Trey Naira Aisha Bank Of Ghana DSTV Fireboy El-Rufai CeeC pic.twitter.com/p6KNdpdbnX

— calabarFATBOY (@calabarFATBOY) August 9, 2023
How Much Tokens Each Senator Received To Enjoy Holiday
Sources that reportedly spoke with SaharaReporters, however, alleged that ₦2 million was sent to each of the senators for their recess.
The sources further alleged that a ministerial nominee had given Akpabio ₦1 billion to share with the lawmakers.
Senators Upset With Akpabio
Senators of the 10th National Assembly are already upset that the Senate President exposed that they would be getting a 'token' perceived as bribe money from the ministerial screening.
Furthermore, a source in the red chamber said the aggrieved senators were unhappy about the ridicule and embarrassment the former Akwa Ibom governor's unguarded statement had brought to them.
Did You Miss? Facts To Know About Orire Agbaje, Member, Tax Reform Committee
SaharaReporters quoted the source as saying that the lawmakers described Akpabio's action as blackmail to ensure they received the stick from their constituents for a "paltry sum" while he had pocketed the bulk of the alleged bribe money paid to them.
Facts About Akpabio Winning The Senate Presidency