If you want to travel abroad, it would be advisable not to go through Abuja or Lagos airport, why you may ask, these two airports according to International Air Transport Association (IATA), are the most expensive airports in the whole of Africa.
Airports in Ghana or Benin Republic, maybe your best bet as they charge ridiculously low airfares compared to their Nigerian counterparts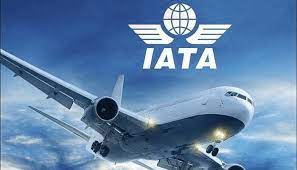 It is no doubt a truth that the federal government has genuine intentions to revive the economy, especially by resolving issues that are clogs to the wheel of progress.
To resolve these bottlenecks, President Bola Tinubu, ordered the Central Bank of Nigeria (CBN) to look for ways of resolving the $600 million airlines trapped funds.
Have You Read: Nigeria And UAE Ministers Complete Negotiations To Lift Visa Ban
As good as that may sound, the high charges imposed on airlines by the Nigerian government is affecting the operation of airlines in the country.
IATA's, Vice president, Africa and Middle East, Kamil Al Alwadi, identified about 27 charges imposed on airlines by the Nigerian government.
Kamil, said research indicates that Nigeria holds the top position in terms of airport charges among African countries.
According to him, the Abuja airport is the most costly airport in Africa, closely followed by Lagos airport.
Most travelers in Nigeria do not know these but for those who carry their due diligence they often opt to travel to Europe from other neighboring countries because it is cheaper.
The IATA boss, called on the Nigerian government to create a conducive environment for airlines to thrive.
Abuja And Lagos Airports Are Way Too Expensive
In his word: "In a recent research, we discovered that the Abuja airport in Nigeria, is the most expensive followed by Lagos airport."
He said "With all these exorbitant charges, Nigerian airlines can't compete with their foreign counterparts."
Nigeria travelers pay about ₦2.5 million for economy tickets to London, Heathrow airport, flying with KLM Royal Dutch.
They pay over ₦2.6 million flying with Virgin Atlantic, while with Lufthansa which is among the highest at ₦2.7 million.
Travelers from Ghana, South Africa, among other countries in the region which have to cover more distance to Heathrow than Nigeria pay about ₦400,000 to ₦500,000, for the same grade of tickets.
"Africa has put itself in a place where it cannot help its own, expensive fuel, excessive charges, leasing and insurance have all gone through the roof. Airlines need to be financially viable too."
The airlines contribute to the country's GDP but Nigeria needs to decide what to do for them to survive.
"Because of economic, infrastructure and connectivity challenges impacting the industry performance, carriers based in Africa are expected to generate a moderate combined loss of around USD 484 million in 2023."
"Despite these challenges, the industry continues to move towards profitability following the COVID disruption and could be in the black as soon as next year. Underpinning this is the robust demand for air travel."
You May Also Like: United Nigeria Airlines Will Fly To US, UK, Others
IATA noted that in the second quarter of 2023 – and for two consecutive quarters – African carriers had one of the world's highest annual passenger traffic growth rates, second only to Asia Pacific.
"Despite this continued positive performance, the region still confronts economic challenges that severely limit the affordability of air travel."
"In addition to a range of infrastructure issues that curb capacity and hinder the development of consistent air service."