It's an exciting moment for Nigerians whose favorite country for tourism or honeymoon is UAE
Are you a Nigerian and planning a Christmas vacation? Dubai might just be on that list of countries to visit.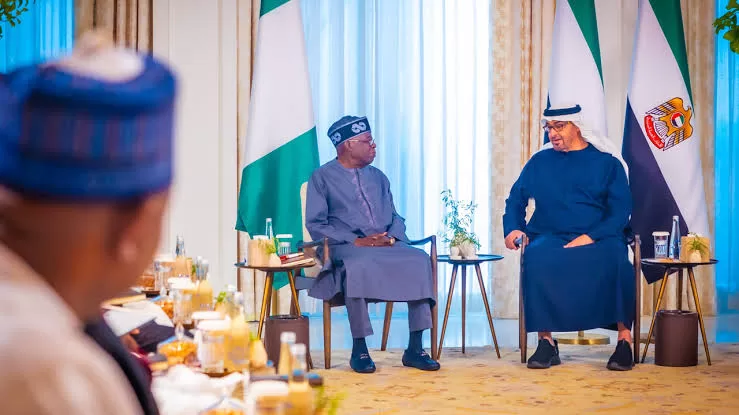 UAE Lift Travel Ban
The Presidency announced on Tuesday, September 12, 2023, that the details of Monday's lifting of the visa ban would soon be finalise by Nigerian cabinet officials and their Emirate counterparts.
Ajuri Ngelale, President Bola Tinubu's Special Adviser on Media and Publicity, hinted reporters about this on Tuesday.
It happens the day after Tinubu and Mohamed bin Zayed Al Nahyan, the president of the United Arab Emirates (UAE), met in Abu Dhabi for talks that led to the immediate lifting of the visa requirement for visitors from Nigeria.
Official Statement 
"Both Etihad and Emirates Airlines are to immediately resume flight schedules into and out of Nigeria, without any further delay." a statement bearing Ngelale's signature read.
In a short advisory he sent on Monday, September 12, 2023, Ngelale wrote: "Given the agreement struck between the two Heads of State, there is a need to allow cabinet officials from both sides to work out the finer details and finalise the cross-sectoral agreements.
"Everyone can now allow the process to work itself out organically, devoid of speculation," he said.
UAE Ban To Nigeria
In October 2022, the UAE banned nationals of about 20 African countries from entering its borders.
"This is to inform you that we will not be posting 30 days visa applications for these nationalities effective today, October 18, 2022," the notice partly read.
In a notice issued to trade partners, including travel agents, Emirate authorities demanded that all applications be rejected.
"Any applications from the above-mentioned countries will be sent back or cancelled," said the notice.
"However, it does not affect persons holding diplomatic passports."
People Also Read:Tinubu Lists Agreement Reached For UAE To Lift Visa Ban On Nigerians
Since the ban, there has been a diplomatic dispute between the UAE and Nigeria over issues involving airline scheduling and travel limitations.
Former President Muhammadu Buhari had reached out to Al Nahyan in February 2023, pleading with him to relax the visa restriction.
The request was denied by the UAE authorities.
Countries On Ban
Affected countries include Uganda, Ghana, Sierra Leone, Sudan, Cameroon, Nigeria, Liberia, Burundi, Republic of Guinea.
Also, Gambia, Togo, Democratic Republic of Congo, Senegal, Benin, Ivory Coast, Congo, Rwanda, Burkina Faso, Guinea Bissau, Comoros, were in that list
UK War Ship Arrives In Nigeria To Help Fight Maritime Insecurity