The need to revamp the Nigerian economy without incurring more debts through borrowing has been harped by a political affairs analyst, Matthew Olukwu.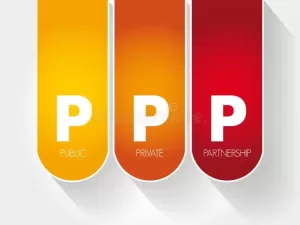 President Bola Tinubu has been advised to adopt public-private partnerships (PPP) strategy for revamping the Nigerian economy.
Olukwu while analysing the warning of the Debt Management Office (DMO) to the government on iBrand TV's DayBreak, urged the government to lure foreign investors into the economy.
Read Also: ICRC incorporates 158 projects into PPP pipeline in 2020 — Report
The DMO had revealed that the budgeted revenue plan for the year 2023 was 10.49 trillion but, now, there is a need to increase that revenue base to 15.5 trillion
He said, by removing fuel subsidy which took a huge chunk of the previous government revenue, it is obvious that this government is not ready to spend like its predecessor.
The analyst said, it is, hoped that the money that would be freed from subsidy removal would be channeled into infrastructural development.
Govt Should Adopt PPP To Boost Economy
Olukwu attested to the fact that adopting the PPP strategy, as advised by the DMO, might be the way forward to revamp the economy.
But, he wondered if Nigeria had the enabling policies to allow such policies to thrive.
According to him, it is one thing to have that policy direction and another thing to have encouraging laws that will allow investors to come and invest in Nigeria's economy.
He brought to mind the ongoing issue with foreign airlines that are planning to embark on strike because they are not able to repatriate their earnings back to their country.
"So, wooing investors is not the problem rather there should be laws protecting their safety in terms of lives and property," he emphasised.
Read Also: Increase Revenue Generation Instead Of Borrowing, DMO Urge FG
PPP has been described as a contractual agreement between a public agency and a private sector entity.
Under the agreement, skills and assets of public and private sectors are shared in delivering services for the use of the general public.
The warning of the DMO is coming at a very crucial time when Nigeria must not consider borrowing at all.