Corruption is a major problem that is affecting Nigeria, and until institutions are built, strengthened and empowered, instead of individuals, Nigeria will continue to go in circle. This highlights the essence of funding SMEs properly and adequately. 
This is the opinion of experts, but is the government doing anything to remedy the situation?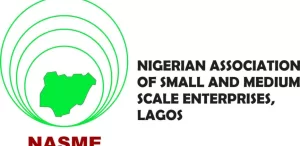 Indeed, the Nigerian government claims it is providing funds to help Small and Medium Enterprises (SMEs) stabilise and grow, but critics say some individuals are busy diverting these funds into personal pockets.
Also, there is a school of thought that poor understanding of the challenges of SMEs makes it difficult for people in charge of disbursement to make the most of the funds.
Over the years the federal and state governments have made financial allocations available to Small and Medium Enterprises (SMEs).
This is done in a bid to expand the SME's operations and contribute optimally to the nation's economy.
Sadly, these allocations have in most cases failed to get to their intended targets – small businesses.
As a result, they have continued to suffer in the face of underfunding and poor funding.
SME's Are Not Getting Their Allocations
Expressing displeasure with the situation, a former chairman of the Nigerian Association of Small and Medium Enterprises (NASME), Lagos State chapter, Solomon Aderoju, makes appeal to the government.
He wants people in governance to channel funding and palliatives meant for SMEs through Business Management Organisations (BMOs).
Aderoju said funds meant for small businesses do not get to them because those who are in charge of the disbursement do not understand the operations of small businesses and do not know their challenges.
According to him, "BMOs are in the best position to disburse these funds because they know their members and understand their challenges.
"So, they can appropriately disburse these funds in a hitch free manner," Aderoju, said.
He described small businesses as the livewire of the Nigerian economy and urged the government at different levels to support them with funding, policies and programmes.
A Difficult Business Environment
The former NASME boss said the removal of petrol subsidy made the Nigerian business environment difficult and unfriendly.
Sadly, the costs of goods and services have gone up and that is affecting small businesses.
Now, he recommends that small businesses should collaborate and share resources in order to survive and thrive in the difficult times.
Also, the former chairman of Lagos State NASME called on BMOs in Nigeria to collaborate and work together in their advocacy projects in order to achieve greater results.
He said businesses should seek ways to expand and grow their markets, saying that they can explore the possibilities of exporting their products by taking advantage of the African Continental Free Trade Area (AfCFTA).
You May Also Like: Debt Profile: Nigeria Owes IMF, AfDB, Others $20.8bn -DMO
He advised small businesses to strategise, cut their overhead and operational costs in order to stay afloat.
Finally, he emphasised the need for the government to listen to BMOs.
According to him, only the BMOs understand the challenges that confront small businesses.