The debate over how to respond to Niger's coup has divided ECOWAS. Nigerian President Bola Tinubu, who currently serves as the chairman, has led the call for ECOWAS to intervene militarily in the country.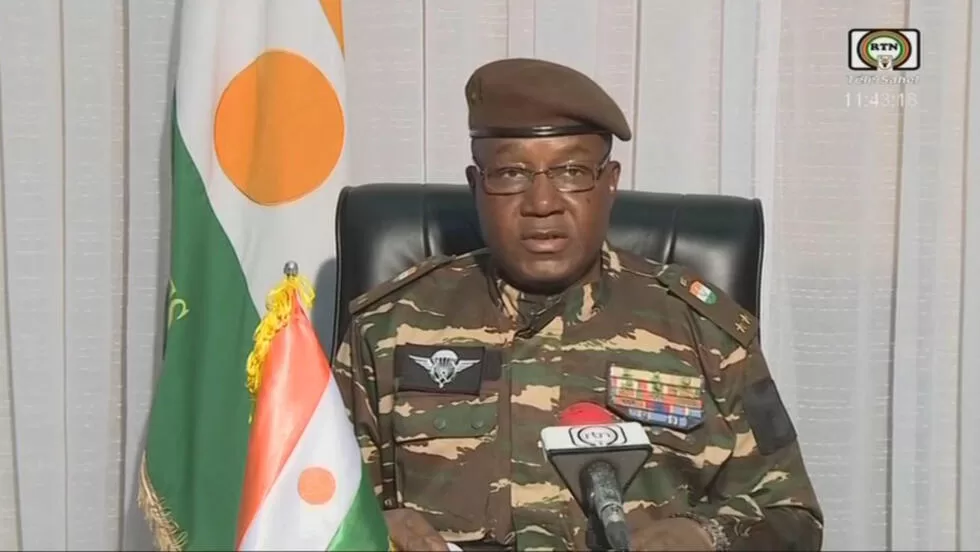 Niger Junta On Live Broadcast
Gen. Abdourahamane Tchiani, the leader of the mutineers who took control of the Niger Republic, declared on Saturday that his nation does not desire war but will be prepared to defend itself if required.
"Neither the army nor the people of Niger want war, but we will resist any manifestation of it," Tchiani was quoted as saying by the Al Jazeera broadcaster.
He said the Economic Community of West African States' member nations are unaware of how important Niger has become in preventing the region from becoming destabilized in the face of an uptick in terrorist activities.
Tchiani continued by saying that rather than finding a way to resolve the current issue, the sanctions placed against his nation were intended to put pressure on the rebels.
Tchiani added that rebels prefer to find a solution that serves the needs of the populace rather than assuming control of the nation.
ECOWAS In Niger
The ECOWAS delegation reportedly arrived in the Niger capital on Saturday and met with ousted President Mohamed Bazoum to discuss the conditions of his incarceration.
Later in the day, Reuters reported that the delegation also held talks with Tchiani.
People Also Read: Niger Junta Shuns Meeting With Abdulsalami's Delegation
A coup took place in Niger on July 26 and Bazoum was ousted and detained by his own guard, led by Tchiani.
Following the coup, ECOWAS cut off all financial help to Niger, froze the assets of the rebels, and prohibited commercial flights into and out of the nation.
Early in August, ECOWAS officials decided to create a standby force to perhaps persuade the Nigerien military to restore Bazoum during a summit in the Nigerian capital Abuja.
ECOWAS general staff leaders agreed on a start date for the military intervention on Friday, according to ECOWAS Commissioner for Political Affairs Abdel-Fatau Musah, but they would not make the date public.
ECOWAS Tightens Sanctions On Niger Amidst Negotiation Plan