Do you know that food security is a major one for Nigeria? Our concern is based on the fact that it could easily lead to a national crisis.
Nigeria with a population of over 200 million people may not survive the chaos that will occur when food insecurity really blows up.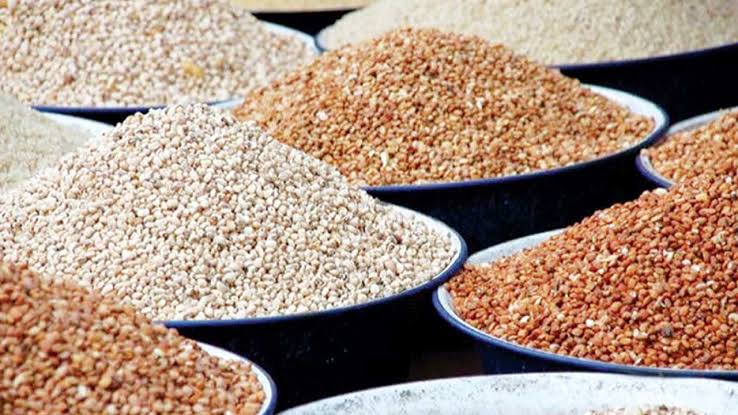 The problem with insurgency in the Northern region of the country is posing a serious challenge to farmers whose farmlands have been taken over by insurgents.
Read Also: What You Need To Know About Food Insecurity In Nigeria
This situation has greatly affected the volume of production which is currently the cause of food scarcity being experienced.
To help Nigeria manage the situation and overcome this challenge, the government of the United Kingdom has prepared a support package for Nigeria's agriculture sector.
UK Intervention To Nigeria's Food Security
UK's Foreign Secretary, James Cleverly, will announce a new package of support to make Nigeria's agriculture sector climate resilient, as he arrives in the country today, continuing his four-day African visit.
Cleverly, will announce in Lagos today, a £10 million UK-backed facility in Nigeria, in partnership with finance company InfraCredit.
The project will unlock funding for sustainable and climate-friendly infrastructure development.
Tomorrow, in Abuja he will announce a £55 million Propcom+ contract, a UK International Climate Finance programme which aims to support the transformation of Nigeria's rural economy.
Also, he announced a £2.89 million grant, will support more than four million people across Nigeria to adopt and scale up sustainable agricultural practices.
Basically, this includes improving the health of animals, making crops more resilient, and introducing cleaner cooking practices.
This in turn will help increase productivity, capacity and resilience among small-scale farmers and rural communities across Nigeria while reducing carbon emissions and protecting natural ecosystems.
Benefits To Both Parties
Cleverly said this is being done because research shows that a two-third majority of Nigeria's population depends on agricultural job to survive.
You May Also Like: Despite UN Funding, Nigeria's Food Insecurity Worsen
Furthermore, he believes that there is huge potential for a closer partnership between UK and Nigerian businesses which will be of mutual benefit to both countries.
He said: "Together we are focusing on the future, putting in place green, clean measures, both in agriculture and infrastructure development.
"To create a climate-resilient solutions for the global challenges we all face today and will increasingly face in the years to come.
"The £55m announced is the first contract signed as part of the £95 million Propcom+ programme announced at COP27".
This Is How Excited Nigerians Are On Tinubu's Palliative Measures