Many farmers, especially in the northern part of Nigeria, have had to stop cultivation of food because of the threat of violence from bandits. This has lead to food insecurity in the nation.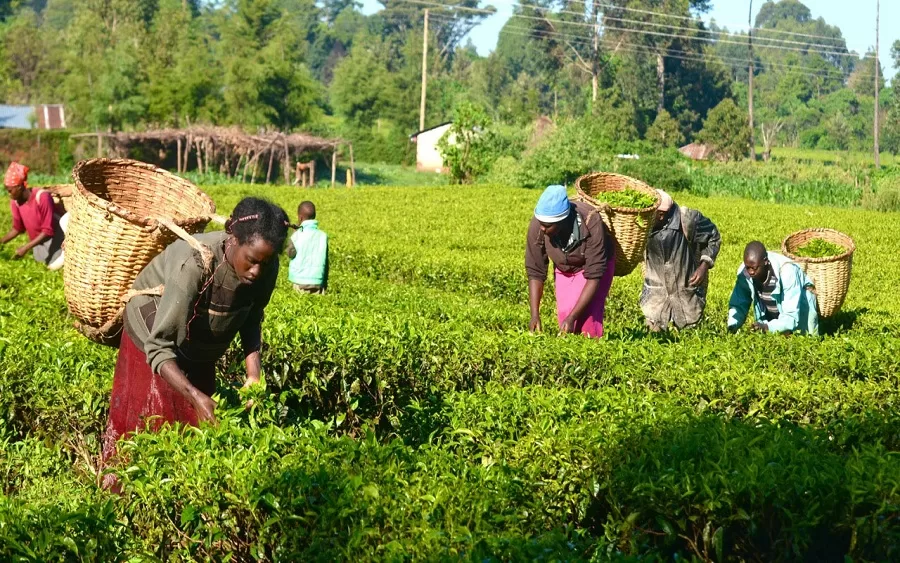 A UN report in January projected that 25 million Nigerians were at high risk of food insecurity this year, meaning they would not be able to afford enough nutritious food every day.
Concerns about food insecurity have been longstanding in Nigeria, which has also been battling insecurity for several years.
More than 350 farmers were kidnapped or killed in the 12 months up to June 2022 alone, according to a Nigerian security tracking website.
Many of these attacks have taken place in the north of the country.
But new security measures would mean farmers could return to the farmlands "without fear of attacks", government adviser Dele Alake said.
People Also Read: Why You Should Pray Before Collecting Tinubu's ₦8,000 Palliative
No further details were given about how the government intends to tackle the notorious banditry in the rural communities.
President Declares State Of Emergency
President Bola Tinubu has declared a state of emergency to tackle rising food prices and shortages.
Some of the initiatives include using money saved by the recent removal of a fuel subsidy to provide fertiliser and grain to farmers.
Protection is also to be increased for farmers, many of whom have abandoned their land after becoming the target of gangs that kidnap for ransom.
Monthly Stipend For Poorer Households
Poorer households are to be helped with ₦8,000 a month for six months.
The new monthly stipend is going to 12 million households via a scheme known as the National Safety Net Programme. It is separate from another initiative launched by the previous government to tackle food insecurity.
These more vulnerable people are also likely to be getting access to grain and fertiliser being offered to farmers although the statement was not clear on numbers.
"It is expected that the programme will stimulate economic activities in the informal sector and improve nutrition, health, education, and human capital development of beneficiaries' households.
"I assure all Nigerians that no-one will be left behind in these strategic interventions," President Tinubu said.
₦500bn Palliative: Is ₦8,000 Monthly Living Expense Enough In Nigeria? Find Out