The date, September 6, is set to register as an historic day in the history of Nigeria. On that day, the fate of Nigerians would be decided.
That is the day the Presidential Election Petition Tribunal (PEPT) would deliver its final verdict on the petitions challenging the victory of President Bola Tinubu.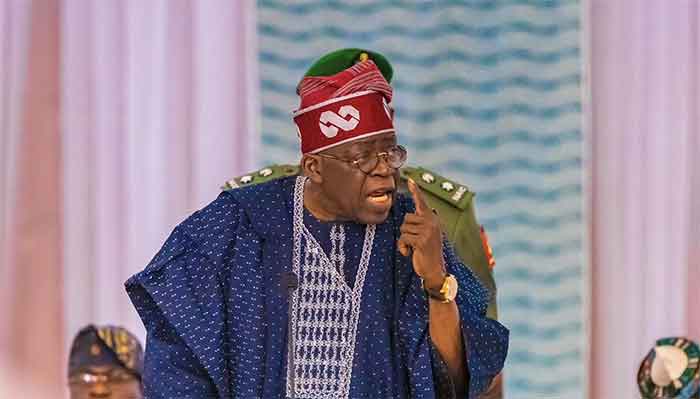 According to Kenneth Okonkwo, September 6, will determine whether Nigerians will continue weeping or experience joy.
Interesting Days
There are numerous anticipation, numerous expectations of this memorable day.
Aside from the expectations of the Tribunal verdict which has put the eyes of many Nigerians on the judiciary, September 6, will be the second day of the Nigeria Labour Congress (NLC) nationwide strike.
September 6, promises to a day filled with drama, suspense and uncertainty. In fact, many have said that it may be the day Nigeria May see it end.
In all these drama, President Tinubu, who is in the center of it all, is no where to be found. The Jagaban is faraway in India on official assignment as if nothing is happening.
The Jagaban
You see, Tinubu's political confidence is something worth looking into. As a matter of fact, such confidence could take one to greater heights, the Jagaban is a living testimony.
This man had dared the then president, Buhari and millions of opposition. He told them boldly that it his his turn to rule Nigeria. True to his words, he found his way into Aso Rock and nothing happened.
Nigerians had vowed to burn the country down if he wins, but when the time came, a diplomatic approach was rather chosen (The Tribunal).
Again, the Jagaban dared his opposition to go to court. Now the day to decide his fate is here and Tinubu is not in the country.
Did You Miss? Tribunal Judgement: What Tinubu Must Have Told Security Chiefs
This alone has sent many signal to Nigerians, many do no know what to expect. Well, relax your mind, we got you covered.
Here are four things to expect on that day:
1. There Could Be protests:
If the judgement goes in Tinubu's favour. Many Nigerians have dared the judiciary not to take sides. In fact, there have been reports that the protest that may happen that day, if Tinubu is declared the winner, is one that may see to the end of Nigeria. It is called the "mother of all protest".
2. Labour Union may extend strike:
Nigerians know that Tinubu is a great strategist. This has fueled speculations that the labour congress may be calling strike at this time in favour of the President. Just to keep everyone at home, a means to avert the impending protest.
3. Oppositions May Appeal:
If the Tribunal declares Tinubu as the winner, opposition parties May choose to further challenge the verdict by approaching the court of appeal.
4. You May See Police And Soldiers On The Streets:
If you wake up on that day and you see military officers and policemen littered in your street, do not be surprised. Don't forget that the last move Tinubu made before his trip was his meeting with security chiefs. Only God knows what was their orders.
Shortly after that meeting, the Nigerian Army and police had issued a stern warning to Nigerians.
To them, they are ready to deal with trouble makers on that day.
What does that mean? Is Tinubu sure that the Tribunal will rule in his favour? If yes, how?
Only time will tell……