Nigeria is one of Africa's leading oil-producing countries that have failed to develop capacity to refine and produce fuel locally.
The country is blessed with huge crude oil resources, yet it imports refined fuel simply because all the refineries have gone comatose.
Hence, the Federal Government has been subsidising fuel price in Nigeria.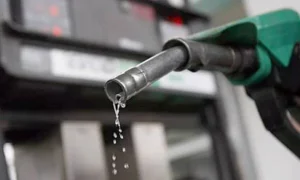 When President Bola Tinubu, removed fuel subsidy, the pump price of fuel began an upward journey, running beyond the reach of an average Nigerian.
Like Nigeria's, the economy of most African countries is struggling with the negative consequences of rising pump price of fuel.
Impacting Sectors
The effects of these changes on economies, sectors of the economy, and regular consumers are extensive.
Have You Read: Reps Set To Probe Fuel Price Hike
It's a known fact that fuel prices have a significant influence on a number of industries, including transportation, social welfare, economic growth, and inflation.
The difficulty of managing growing fuel prices offers a complicated riddle that needs careful analysis and creative solutions, as nations throughout Africa seek sustainable growth.
According to recent reports, the high cost of petrol has caused some degree of discontent in a number of countries in Africa.
Due to growing fuel prices, countries like Kenya have experienced a number of protests.
The high pump price of fuel is having a negative impact on Nigeria's economy, which just ended its costly fuel subsidy programme.
Report shows that a number of African countries sell fuel below the global average price of $1.33 per liter, but not all countries can do that.
Developing economies are not strong enough to sell at $1.33 per liter, so they sell fuel at a price that appears to be very expensive.
In this article, we have shortlisted 10 African countries selling fuel at a price higher than the world average price.
10 African Countries Selling Fuel Above World Average Price
Central Africa Republic (CAR): CAR takes the first spot on the list. The country is selling fuel at $1.841.

Malawi: On our list of countries selling fuel above world average of $1.33 per liter, Malawi comes second, selling at $1.659.

Senegal: Sells fuel at $1.657, ranking 3rd.

Zimbabwe: At 4th spot sells a liter of fuel at $1.570

Seychelles: Seychelles is occupying the 5th position on this ranking and selling at $1.547.

Mauritius: Behind Seychelles is Mauritius, selling a liter of fuel at $1,527.
You May Also Like: FG Set To Curb PoS Operators' Plan To Increase Prices
Morocco: Still among the African countries selling a liter of fuel above the world average price of $1.33, is Morocco, selling at $1.521.

Cape Verde: This country sells the commodity relatively close to the world average at $1.461.

Mali: Mali is selling fuel at $1,449 per liter.

Burkina Faso: The tenth country on our list sells fuel at $1.423 per liter.
It is, however, surprising that Nigeria is not on the list of countries with high fuel prices in Africa.
We are trying, are we not?