Popular Nollywood actress cum politician, Tonto Dikeh has vowed never to give up on her political aspirations.
To her, she will continue participating in elections until she achieves victory.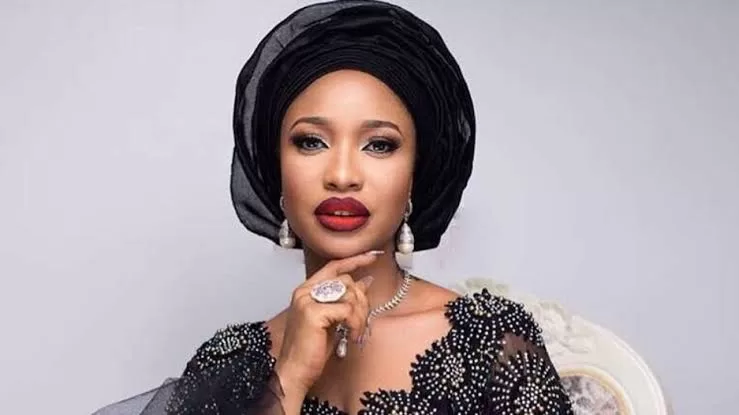 The screen diva previously contested as the deputy governorship candidate under the African Democratic Congress in the 2023 Rivers State elections.
Tonto acknowledges that her prospects of governing the oil-rich state in the future were uncertain due to the murky nature of politics.
Leadership For Sustainability
She made this know during an interview with journalists in Abuja at the GOTNI national leadership conference.
The event was organised by the National Leadership Centre under the theme of "Leadership for Sustainability".
"One of the things I learnt (in contesting the election) is resilience and never giving up.
"I know after four years, they will forget about me and that, 'she is not going to come back.'
"But I am going to come back. Every four years, I am going to come back.
You May Like: Video: Speedboat Carrying Medical Students Capsizes In Calabar
"I will come back and I will be in their faces. I will be coming back to the contest.
Politics Is Dirty
"My chances (of becoming governor) are high and slim because politics is dirty. It's not going to be free and fair.
"(Nyesom) Wike's candidate didn't win free and fair. S
"So, I don't expect politics to be free and fair, but I expect that, as someone said, having a lion's heart requires taking the lion's share.
Also Read: President Tinubu Recounts How Naval Officer Slapped Him In US
"I won't care what they think about my position, I will keep having the lion's share, whether it is my personal life or politics.
"I am here to stay and they have no choice but to accept it."
Tonto Dikeh believes that Nigerian youths are in great need of leadership, particularly at a time when they are collectively striving for a better Nigeria and more prosperous life.
WHY NIGERIAN YOUTHS ARE NOT INTERESTED IN ENTREPRENEURSHIP