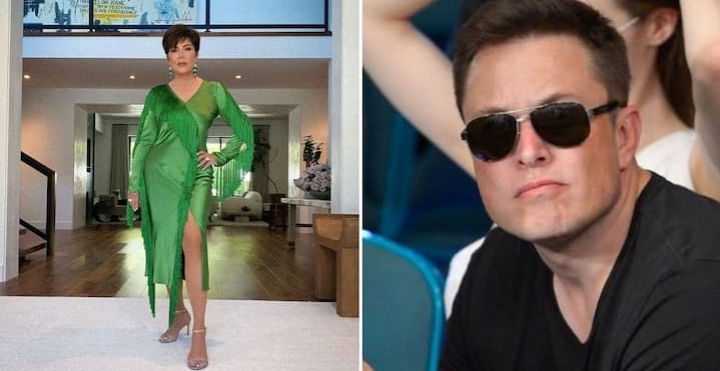 Reality star, Kim Kardashian's mom, Kris Jenner was recently caught on camera getting too close and personal with Twitter's new owner, Elon Musk.
The video of their conversation which is currently trending on social media platforms spotted Elon Musk with his mom while Jenner was with her man, Corey Gamble, she walked up to Musk as soon as she sees him and asked to fix his bow tie.
Watch video below:
"Let me fix this" – Kris Jenner helping @elonmusk lol pic.twitter.com/xHupNssbvw

— Sawyer Merritt (@SawyerMerritt) May 3, 2022
However, this gesture has gotten a lot of people talking, some praised Jenner for her gesture while others opined that the billionaire is her next target.
Read some comments below:
@ThisAJoke2You: "These are power moves. She knows exactly what she's doing. Taking complete control of the situation with a indefensible move."
@Ironman_E: "This kind of feels like Kris is belittling him based on her personality. At first it seemed adorable but the more you watch it, kinda seems like her way of asserting some sort of dominance. His bow tie was probably fine. Maybe it was actually slightly off because he was dancing."
@Savenez: "That is how you place a mini spy mic hehehe. @elonmusk watch out, they are after you and they will come with all the tricks in the book."
@ers1159: "Kris Jenner looking for a new husband? @elonmusk is quite a catch for any single lady and more age appropriate than Corey Gamble."
@alahnalyreal2: "She found a new target."
@fulford_leanne: "I thought this was actually really cute. Some people think she's belittling him, but I think she's being sweet. Making sure he's looking his best. Behind every great@man is a great women! So she's making sure he's looking his best!"