On Wednesday, the Nigeria Police showed some protesting students of the University of Lagos (UNILAG) that protesting is not part of their freedom. 
It was an unfortunate situation, as the students were made to face the torture that goes with getting exposed to tear gas.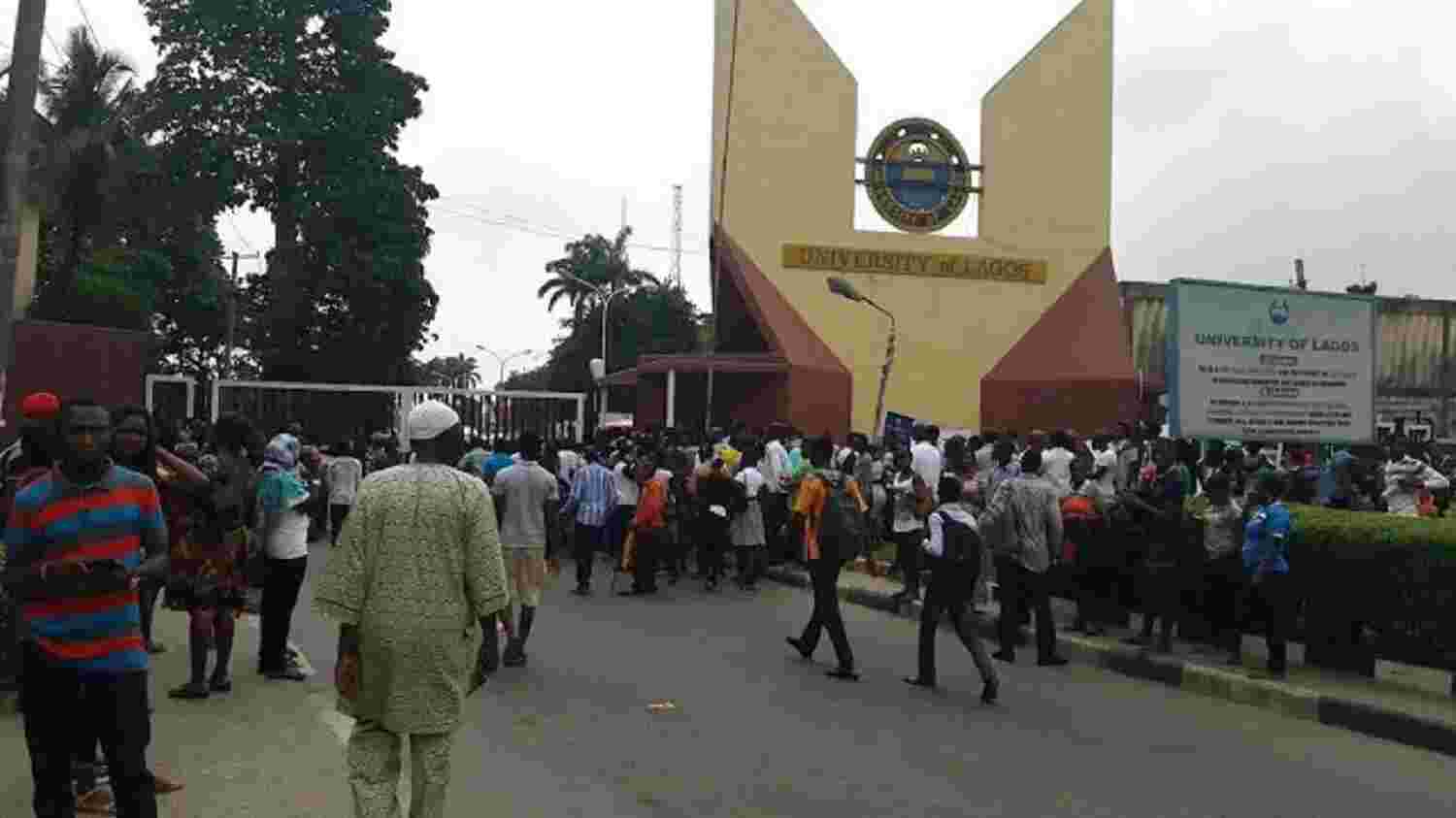 They had started their protests but were soon reminded that security operatives are never on the side of protesters.
Indeed, it is one thing to hold a protest in Nigeria and it is another to ensure safety of protesters.
Also, the people organising the protest are required to ensure that properties of Nigerians will not bear the brunt of the protest.
While the protest against the hardship and troubles coming with the increase in cost of living and student's fees, the police used tear gas in an attempt to disperse them.
The protest seemed calm until the police officers, who were there to watch over the students, started firing shots.
Earlier, on Tuesday, September 4, 2023, the National Association of Nigerian Students warned the Department of State Services (DSS) not to stop students from protesting because it's a basic human right recognised worldwide.
The national spokesman for the student's union, Giwa Temitope, said that DSS's statement on Monday, claiming that politicians were pushing student leaders toward violent protests on socioeconomic issues against the Federal Government, was just propaganda.
He confidently stated that the protest would proceed as planned.
Here are some videos from the protest.
There's a heavy presence of security operatives at the main gate of the University of Lagos (UNILAG) where students are billed to protest the hike in tuition fees.

At the moment, no student is allowed entry to the campus but some of them are hanging around the gate. pic.twitter.com/hci9fysV9M

— GIDI (@Gidi_Traffic) September 6, 2023
SHAME ON UNILAG !!!
SHAME ON THE VICE
CHANCELLOR OF UNILAG
SHAME ON THE DSA
SHAME ON THE SENATE OF THE UNIVERSITY OF LAGOS.

Look at what they turned our peaceful protest to#PEPTJudgement • Arise TV • Breaking News • 6th of September • Hushpuppi pic.twitter.com/B5Y3XbSsmp

— Testimony Korede (@JIGGYBOY41) September 6, 2023
All these Policemen wey gather Dey shoot people children for Unilag, their own children sef dey another University.

E Dey go round. Na why I like Nigeria.

— Oyiga Micheal (@Nsukka_okpa) September 6, 2023
Peace protesters are being arrested and attacked in Unilag. We are not thugs, neither are we criminals. We only want to use our voice to demand for justice. #FeesMustFall #Revertfees #Unilag pic.twitter.com/vzyjw29Vym

— yourgadgetgirl (@wealthgather) September 6, 2023
Read Also: I Will Turn UNILAG To A Solution Centre — New VC