The death of Oba Sabur Bakre was confirmed in a statement issued by Mr. Tokunbo Talabi, Secretary to the Ogun State Government (SSG).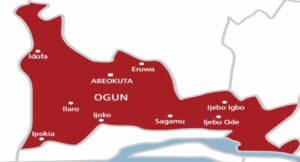 In a statement, the State government expressed condolences to the Chiefs and people of Gbagura following the death of the Agura of Gbagura.
Oba Bakre, the eighth Agura of Gbagura, died on Wednesday at age 61.
"He was one of the traditional rulers of the five sections of Egbaland, and under his jurisdictions are 72 townships, it claimed.
"During his lifetime, the deceased monarch was a highly respected and honored monarch.
Read Also: He Is Ambitious, Cunning, Spent Delta Money On Atiku — Edwin Clark blasts Okowa
"His legacies will live on in the hearts of his family and the people of Gbagura, Abeokuta for a long time.
Talabi went on to say that "the State Government commiserates with the chiefs, the family, and the entire Gbagura people, both at home and abroad, on this great loss of Kabiyesi."