The story of Mmesoma Ejikeme's "forged" jamb result has taken another twist.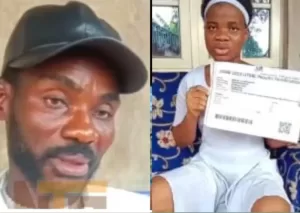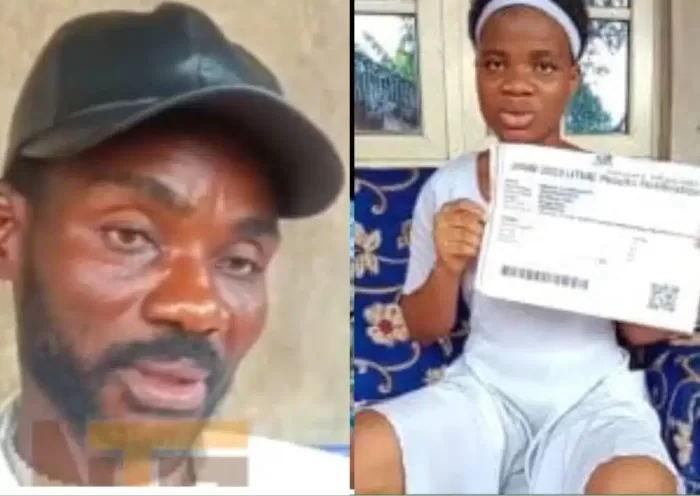 Not long after Mmesoma and her father released a video claiming innocence over Jamb result forgery.
Father of the 19-year-old, Romanus, has accused his daughter of lying to him.

"She did not open up to me on time" he lamented in an interview with the Nigeria Television Authority (NTA)

A panel set up by Charles Soludo, Anambra State Governor, revealed on Friday that Mmesoma fabricated her Unified Tertiary Matriculation Examination (UTME) result.

The student scored 249 in the exam, but inflated her score to 362, making her the highest scorer in the exam, but this was short-lived.
Read Also: Revealed: See Who Made Mmesoma's Fake JAMB Results App

The Joint Admissions and Matriculations Board (JAMB) had appealed to her to come forward with the truth, but she insisted she was right.

"My daughter didn't open up to me on time.
"When I realised the mistake she did, I blamed her a lot but I'm still apologising to JAMB and Nigerians to pardon her."

Her actions took Nigerians by surprise, and drew conflicting reactions.

While some made it an ethnic battle, others called for a proper investigation.

On one hand, the House of Representatives called for investigations, while the Department of State Services (DSS) also probed.

Meanwhile, Innoson Vehicle Manufacturers have withdrawn a scholarship offer extended to her.