Kamsiyochukwu Umeh, a student of Deeper Life High School, has scored eight As and one B in the 2023 senior school certificate examination of the West African Examination Council (WAEC).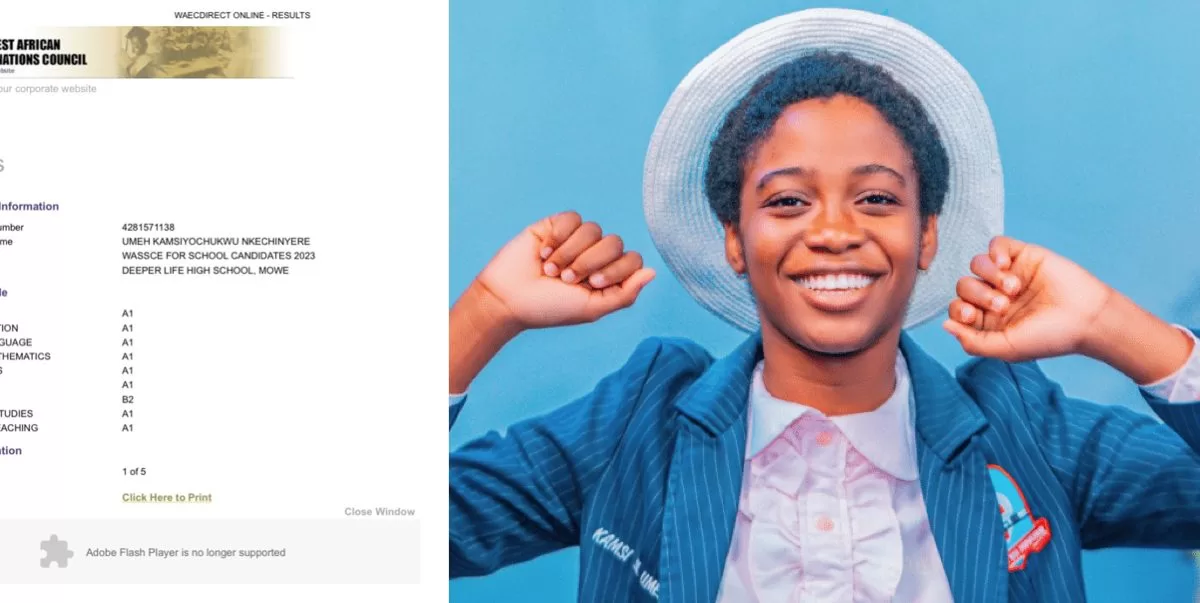 Her father, Mr Umeh revealed this to Vanguard on Wednesday.
Umeh bagged A1 in Economics, Civic Education, English Language, Further Mathematics, Mathematics, Chemistry, Computer Science, and Dyeing and Bleaching. She earned a B2 in Physics.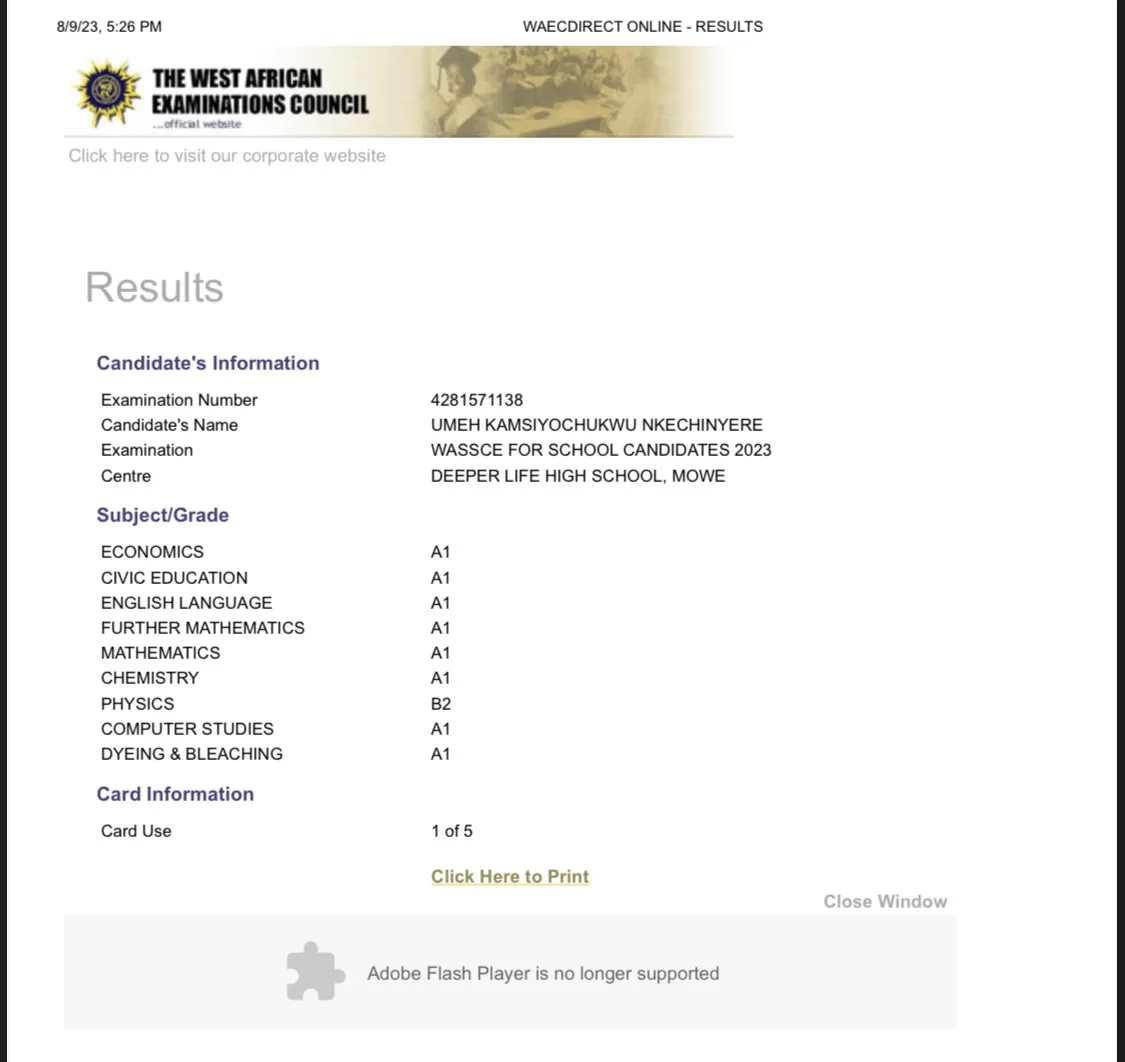 Umeh got nationwide recognition for achieving the highest score of 360 in the 2023 Unified Tertiary Matriculation Examination (UTME) organised by the Joint Admissions and Matriculation Board (JAMB).
The 16-year-old has applied to the University of Lagos to study chemical engineering.
Mmesoma Ejikeme
Another student, Mmesoma Ejikeme, had erroneously claimed she was the UTME top scorer. She later apologized for falsifying her results.
During an interview on Arise TV in July, the young Umeh said she was inspired by the American neurosurgeon, Dr Ben Carson, and the founder of the Deeper Christian Life Ministry, Pastor William Kumuyi.
The Anambra native said: "Despite his background, Dr Ben Carson has achieved so much. I think I've read all his books. When I read those books, I felt so inspired.
Pastor Kumuyi is my greatest role model. He's the proprietor of my school and we have Deeper Life services in my school.
"Any time he comes up on stage to preach, I'm always awed by how he carries himself and isn't afraid to say what needs to be said.
You May Like: Body Of Man Who Jumped Into Lagos Lagoon Recovered (Photos)
"I've not met him personally, but I will really like to."