A lot of times, a thing made for fun often becomes a tool for crime when a crafty hand gets a hold of it. 
This is the case of a JAMB dubbed app originally made for friends to have fun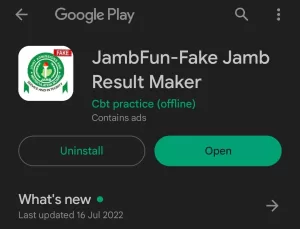 Not many know that app until Mmesoma Ejikeme came to the scene.
Her appearance threw Nigeria into weeks of speculation over the authenticity of a Unified Tertiary Matriculation Examination (UTME) Result the 19-year-old was parading.
In fact, it drew a dividing line among Nigerians.
The Joint Admissions and Matriculations Board (JAMB) continues to maintain its stance that Mmesoma carries a fake result, but the young girl says she printed it from JAMB's portal.
An investigative newspaper, FIJ, earlier exposed how JAMB Fun App, an application available on the Google Playstore, may have been used to help Mmesoma fabricate her result.
Also Read: Difference: Original JAMB Result And Mmesoma's 'Fake' Result
IBrandTV has now found the account behind the controversial application.
The GitHub Account User 'Somtobro'
Our investigation led us to GitHub, a platform for web code writers and application developers.
There, we found a developer known with the alias 'Somtobro'.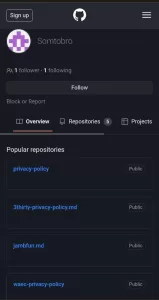 On Somtobro's GitHub account, IBrandTV found the JAMB Fun application he created in May 2022. We also found a West Africa Examinations Council (WAEC) past questions and answer application he developed.
We probed further and found two more applications he was working on, but were not published yet.
Somtobro's creation has been condemned by JAMB as it has contributed to the debacle over Mmesoma's results.
He employs one QR code for every result you create on his JAMB Fun app, and this is the same result you will see if they scan the QR Code on Mmesoma's result.
The 138 UTME score belonging to an Asimiyu Mariam Omobolanle  is what pops up for every result created in the application.
We wrote to Somtobro via his email address to seek clarity on why he operates the app, but he hadn't responded as of press time.
Has he committed a crime for making that app or creating a duplicate copy of JAMB's old result? We may soon find out. 
Mmesoma's Father Opens Up On Daughter's 'Fake' JAMB Result