The military has sustained attacks on terrorists, and they are making good progress in reducing the activities of terrorists in the north-east.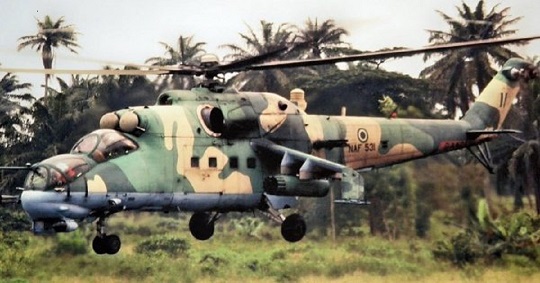 The Defence Headquarters says the troops of the Armed Forces of Nigeria have in the last two weeks eliminated 36 terrorists and apprehended no fewer than 163 suspected criminals and gunmen across theatres of operation.
A spokesman for the military, Maj.-Gen. Edward Buba, gave this report while giving update on the operations of the armed forces.
This happened at the bi-weekly news briefing on Thursday in Abuja.
According to Maj-Gen. Buba, the troops arrested 137 gunmen, three gunrunners, two kidnappers, six collaborators and 15 perpetrators of oil theft.
Check This Out: Foreign Military's Plan To Invade Niger: Why It Is Not Happening
Also, the defence spokesman said the troops also recovered the sum of ₦3.1 million, rescued 140 kidnapped hostages, recovered 37 weapons and 370 ammunition.
Furthermore, he listed the arms recovered as 16 AK47 rifles, six pump action guns, six Dane guns, three fabricated rifles, two locally made pistol, 199 rounds of 7.62mm special, six rounds of 7.62mm NATO, nine AK47 magazines and two G3 magazines.
"Also recovered were eight vehicles, 45 motorcycles, 32 mobile phones and 925 machetes, and 151 machete sharpeners."
On oil theft, Mr. Buba said the troops discovered and destroyed 61 dugout pits, 32 wooden boats, 87 storage tanks, one speedboat, 32 cooking ovens, three outboard engine, one generator, two pumping machines and 36 illegal refining sites.
Meanwhile, the locations of the arrests and recoveries were not listed.