The price of top cryptocurrency tokens fell today amid report of a possible fraud charge against Bitcoin.
Bitcoin price dropped to $29,100 while Litecoin and Solana shed 5% respectively.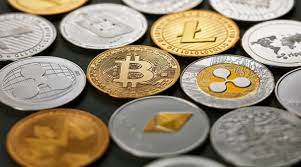 Thursday's trade reports top crypto tokens were trading in the red even as US Department of Justice officials are considering fraud charges against crypto exchange Binance.
According to Edul Patel, Co-founder and CEO at Mudrex, "Bitcoin prices appreciated to $30,000 yesterday.
You May Like: Cryptocurrency: Two Fraudsters Get 6-year Jail Term
"The surge happened after it was gathered that there was plan from the U.S Treasurys to purchase more bitcoin.
"However, a later development in the news revealed that Binance could face US fraud charges and BTC price immediately started to drop.
"Currently, it is trading above the US$29,100 level. On the other hand, institutional investors await the US SEC's decision on the approval of a Bitcoin Spot ETF.
Despite the excitement surrounding Litecoin's halving event, the coin's value plummeted by more than 5% in the last 24 hours.
Also, Uniswap's token experienced a significant decline of over 7.8%," he added.
Bitcoin (BTC) fell 2% to $29,030, meanwhile, its largest peer, Ethereum, was also trading lower and declined below the $1,850 level.
Other top crypto tokens, BNB, XRP, Dogecoin, Solana, Polygon and Litecoin were also trading lower on Thursday.
Also, the total volume in DeFi is currently $2.98 billion, 8.96% of the total crypto market 24-hour volume.
The volume of all stablecoins is now $31.25 billion, which is 93.91% of the total crypto market 24-hour volume.
Meanwhile, the global cryptocurrency market cap was trading lower, around $1.16 trillion, falling 1.57% in the last 24 hours.
Furthermore, the market cap of Bitcoin, the world's largest cryptocurrency, was around $563 billion.
Bitcoin's dominance is currently 48.56%, a decrease of 0.08% over the day, according to CoinMarketCap.
Basically, BTC volume stood at approximately $15.5 billion, falling 21.08% in the last 24 hours.
"Bitcoin is currently engaged in a fierce battle between buyers and sellers, with the sellers holding a slight advantage at the moment.
On August 2, the US equities markets experienced profit-taking, which also caused the recovery in the crypto market to come to a halt," said ZebPay Trade desk.
Sathvik Vishwanath, Co-Founder & CEO of Unocoin, said, "BTC 4-hour chart reveals interesting setup after correction.
Price at 0.5 and 0.618 Fibonacci support indicates a potential recovery and will trigger a bullish trend."
"However, a drop below this range could signal concern and risk further decline to the $25,000 support.
Read Also: Cryptocurrency: Naira, Dollar Exchange Rate
Right now, investors are waiting for confirmation of support for a possible bullish recovery or closely watching for a breakdown with a potential short-term drop to $25,000," Sathvik added.
Crypto Cart: Quick Glance (Source: coinmarketcap.com, data as of 12.58 hours, IST on August 3, 2023)
Crypto Prices Today
Bitcoin $29,030 -2.00%
Ethereum $1,832 -1.36%
Tether $0.9989 -0.04%
BNB $239 -2.18%
XRP $0.6714 -3.3%
Cardano $0.2954 -3.26%
Dogecoin $0.07423 -3.57%
Solana $23.71 -4.27%
Polygon $0.6738 -2.72%
Litecoin $86.33 -5.49%
Polkadot $5.01 -2.73%
Tron $0.07649 -1.55%
Shiba Inu $0.000008224 -0.96%