A signal circulated on Wednesday indicating the military would invade Niger in response to a coup, but the Defence Headquarters has said otherwise.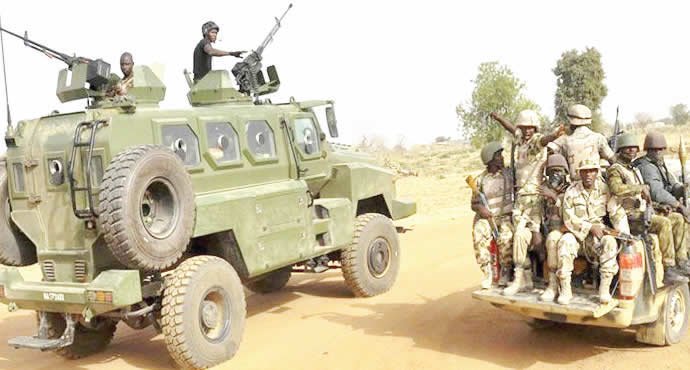 On Wednesday morning, Nigerians began to panic as a signal indicating the military was ready to invade Niger through Sokoto leaked.
This signal showed the military would initiate a no-fly zone in the country following the Niger military's takeover.
Really, things may now be taking a new turn as denials have begun to emerge.
The Defence Headquarters has said the Armed Forces of Nigeria is yet to receive order for any military intervention in Niger.
This is coming after a coup that led to the ouster of democratic governance in the country.
The Director, Defence Information, Brig.-Gen. Tukur Gusau, in a statement on Thursday, dismissed the online report that the Nigerian military was assembling its forces for military action in Republic of Niger.
According to him, the AFN is yet to receive any order from the appropriate authority to commence military action against the Military Junta in Niger.
ECOWAS To Decide On Military Intervention
"It is no longer news that some members of the Republic of Niger Armed Forces seized power from a democratically elected government through un-constitutional means.
"In reaction to this illegal takeover of government, the ECOWAS Heads of Government met and reached a series of options on how to intervene in the crisis.
"Military option was the last option to be taken in case every other option fails, to reverse the situation and return the Government of Republic of Niger to constitutional order.
"At the moment, ECOWAS Committee of Chiefs of Defence Staff is currently holding an extraordinary meeting in Abuja to discuss the political situation in Republic of Niger and submit their plans to the committee of Heads of States and Government of ECOWAS for consideration.
"In conclusion, the Armed Forces of Nigeria cannot proceed on any operation in any of the member states of ECOWAS without the mandate from the Authority of Heads of States and Government," he said.