Manchester United are reportedly willing to sell Fred in the summer transfer window, with the Red Devils looking for £20 million ($26m) from any deal.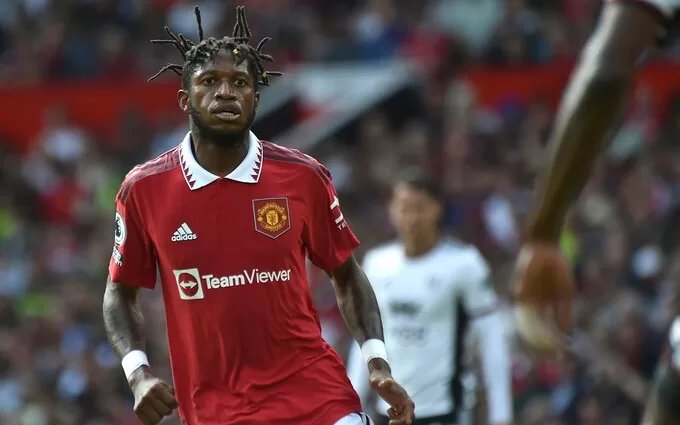 The Brazil international midfielder has been at Old Trafford since completing a £52m ($66m) switch from Shakhtar Donetsk in 2018.
A 12-month extension clause has been triggered in his contract through to 2024, but United are now open to offers.
The Telegraph reports that Fulham have registered their interest in Fred, with Marco Silva having been spotted taking in a lengthy post-game discussion with the South American following the Cottagers' 2-1 defeat at Old Trafford on the final day of the 2022-23 campaign.
In spite of their reluctance to pay United's asking price for the 30-year-old, Fulham is hopeful that a solution can be found that benefits all sides.
Additional talks are scheduled on the financial terms of a prospective trade between the two Premier League rivals.
Read more: Neymar Desperate For Barcelona Return!
Fred has previously said on his future plans: "I'll talk to my staff, to the club and see what is everyone's decision.
"I want to be important, I want to help the team, so we'll see. But I've always been and still am very happy at Manchester United."
Scott McTominay, a midfielder for Scotland, is reportedly up for sale, however Erik ten Hag would be willing to keep him on staff as a backup option if no deal is authorised.
DIFFERENCE BETWEEN PURE WATER AND SACHET WATER: IT'S FUNNY HOW PEOPLE THINK