Do you know that restrictions placed on domiciliary accounts were recently removed by the Central Bank of Nigeria (CBN)?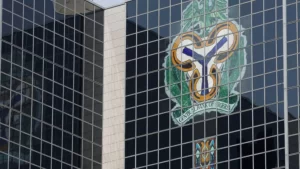 The CBN on June 18, issued a new directive to Deposit Money Banks (DMBs) regarding the functioning of domiciliary bank accounts within Nigeria.
Domiciliary account is designed to enable the holder to carry out local or international transactions from anywhere.
Read Also: e-Naira: How CBN Wants Nigerians To Receive Money From Abroad
Commercial banks like Access, Zenith, and Guaranty Trust, among others are expected to implement this new directives of the CBN
Listed below are the new CBN's new directives to banks regarding domiciliary accounts
Ordinary domiciliary account holders shall have unrestricted access to funds in their accounts.
Domiciliary account holders can utilise cash deposits of up to USD $10,000 per day or an equivalent amount via telegraphic transfer.
Deposit Money Banks (DMBs) must provide returns to the CBN, including the purpose of such transactions.
Cash deposits into domiciliary accounts are not restricted, but DMBs must adhere to proper Know Your Customer (KYC) procedures, exercise due diligence, and comply with Anti-Money Laundering (AML) and Combating the Financing of Terrorism (CFT) laws and regulations.
Learn how to start Aso Oke business