President Bola Tinubu and the President of the Swiss Confederation, Alain Berset, on Friday, held a bilateral meeting.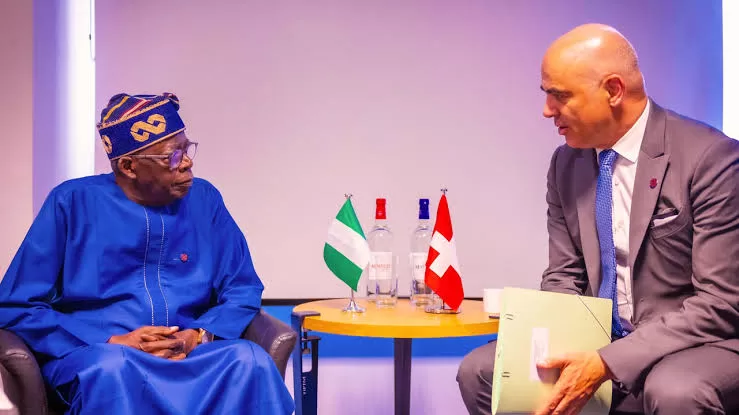 Tinubu's meeting with Berset comes on the sideline of the summit on a new financing pact in Paris, France.
See pictures from the meeting: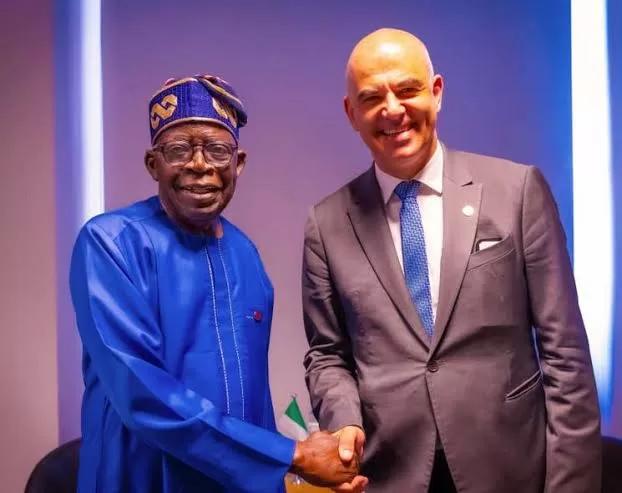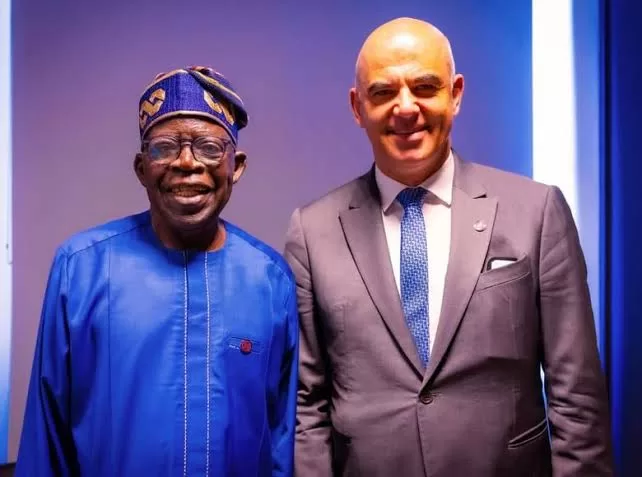 In the past few days, the president joined other world leaders in Paris, on the consensus for redesigning the global financial architecture.
Also Read: "Don't Use Your Maybach Car" – Prophet Warns Davido (Video)
The redesigning is expected to favour poverty reduction, debt restructuring or cancellation, and more consideration for vulnerable countries affected by climate change and Covid-19.
Tinubu's Trip To Paris
Tinubu, who is travelling abroad for the first time as President, arrived in Paris on Tuesday for the two-day Summit.
The summit is taking place at Palais Brongniart in Paris.
While in France, Tinubu was also at the Palais Broignart for the closing of the Global Finance Pact in Paris.
You May Like: INEC To Commence 2023 Post-Election Review On July 4
French President, Emmanuel Macron, welcomed guests to the two-day summit.
He said the Summit would focus on drawing up a new financial order that will scale up finances and support developing countries for energy transition, and poverty reduction while respecting the sovereignty of each nation.
GLOBAL FINANCIAL PACT SUMMIT: PRESIDENT TINUBU ARRIVES IN FRANCE