The Lagos Chamber of Commerce and Industry is planning an expo-invest to lure investors into Nigeria.
Organisers believe their efforts would help revamp Nigeria's economy.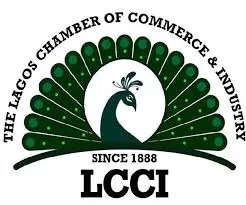 Indeed, this is a right time for more efforts to be put into bringing experts and investors together under one roof to discuss business in Nigeria.
This is because Nigeria's economy has become worse, with numerous challenges hampering its growth.
Invest Nigeria
As a result, the Lagos Chamber of Commerce and Industry (LCCI), in partnership with the Ministry of Foreign Affairs and other stakeholders will host the LCCI 2023 Expo-Invest.
This 2023 International Business Conference and Expo-Invest is tagged "Invest Nigeria"
About 80 different countries in the world will be present in Nigeria, for the event.
During the event, there will be the signing of landmark investment agreements between Nigeria and other Countries.
There will be an introduction of 10 Unicorn Companies to the Nigerian Economy, and the establishment of 1000 new start-ups.
The highlights of the event, according to a press statement released last week, will feature the following:
A Business Forum headlined by the Presidency, State Government, Diplomats, Ministry of Foreign Affairs, Ministry of Industry, Trade and Investment, and Leaders of the organised private sector.
There would be a Governors' session before the keynote address.
Investment Opportunities 
During the Governor's session five state governors will speak on investment opportunities in their states and the available incentives.
After this, there would be 10 Business to Business Sessions on Oil and Gas, Manufacturing, Agriculture, Fintech, Textile, and Creative Arts.
Four Government to Government meetings between representatives of the Nigerian government and representatives of other governments, are expected to follow the sessions.
Have You Read NBS: Inflation Rises By 1.09% In July, Jumps To 24.8%
Also, there would be an Expo section with delegates and exhibitors from different countries.
The event would hold on Tuesday and Wednesday, 29 and 30 August 2023, by 9:00 a.m. at the Eko Hotel and Suite, Lagos.