Jurgen Klopp spoke his mind on Jordan Henderson's imminent move to Al-Ettifaq after Liverpool's friendly win over Karlsruher.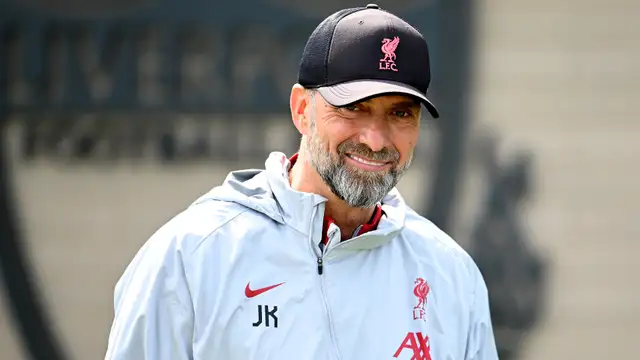 The Reds' captain was not a member of the team that defeated the Bundesliga 2 team 4-2, despite travelling to Germany with his teammates.
The £12 million (€13 million/$15 million) signing of the England international to Steven Gerrard's team is almost complete, but Klopp declined to speak until it was finalised.
The manager, though, was very clear that he had approved of the sale.
"There's actually nothing to say. As long as things are not really finally decided, we don't have to talk about it.
"There will be a moment when we probably have to talk about it, but it's not now.
"I don't know that anything is decided, which means nothing to say at the moment," he told reporters.
"But that's even better for you (media) because you can speculate, which is much more fun! If I say something then it's finished! In the end, all of these decisions are made by me.
"And because I respect the players a lot, it's usually with consent. It was in this case, and it is all fine," he added.
Read more: Tottenham Sends Message To Bayern Munich About Harry Kane
Henderson is set to earn a reported figure of around £700,000-per-week if he signs with Al-Ettifaq.
However, the move has been marred by controversy after Kop Outs, a local LGBTQ+ group, expressed their "concern" over the transfer, as Saudi Arabia is a country with staunch anti-LGBTQ+ beliefs and Henderson has always been a strong advocate of the community's rights.
DIFFERENCE BETWEEN PURE WATER AND SACHET WATER: IT'S FUNNY HOW PEOPLE THINK