The new social media platform was launched by Meta to rival Twitter, After Elon Musk's introduction of rate limits on his platform.
This came after Twitter users expressed unwillingness to pay $8 for Twitter verification to up their rate limits, and Threads App took advantage.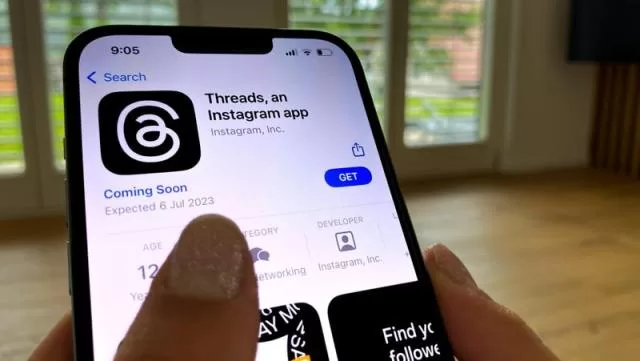 Major Twitter rival, Threads app, has now reached a new record high in four days of its existence.
Meta, the parent company of Instagram, Facebook and Whatsapp, launched the application following complaints from Twitter users over rate limits Elon Musk, Twitter CEO, introduced.
Since the launch of Threads app, many Twitter users have begun to migrate, causing a spike in the number of users.
Threads app has now signed up more than 100 million users in less than five days, data tracking websites revealed on Monday.
This record betters the record set by AI tool ChatGPT for the fastest-growing consumer app.
See Also: FG Set To Shut Down Loan Apps In Nigeria
While ChatGPT took two months to hit the 100 million user mark and video-sharing app TikTok took nine months. Instagram itself took two and a half years to reach that mark after its 2010 launch.
Threads went live on Apple and Android app stores in 100 countries late on Wednesday, though it is not available in Europe because Meta is unsure how to navigate the European Union's data privacy legislation.
The Twitter Problem
Twitter has around 200 million users but since Musk took over the company, the app has suffered repeated technical failures after he sacked thousands of staff.
Musk, who also serves as the boss of Tesla and SpaceX, has also alienated many users by introducing charges for previously free services and allowing banned right-wing accounts back on the platform.
Several rivals have emerged but most are niche platforms without the capacity to grow at the necessary scale to dethrone Twitter.
Also Read: Facebook's Meta To Launch 'Threads'-App That Rivals Twitter
Threads is finding it easier because it is linked to Instagram, which has more than one billion regular users.
Online data service Quiver Quantitative reported that the app passed 100 million users at 0700 GMT on Monday.
Other websites using a count of the "badges" received by Instagram users who have downloaded Threads reckoned the mark had passed earlier.
Threads App: Disadvantage Of Having A Threads Account