The students Loan Act recently enacted by the new president of Nigeria, Bola Tinubu, was received by many with so much joy.
But while we rejoice over this offer by the government, the Academic Staff Union of Universities (ASUU) has raised some concerns about it.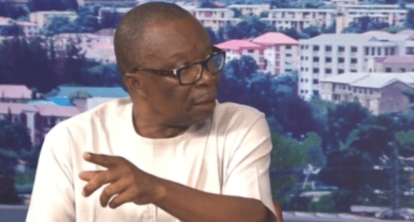 The union says that the Student Loan Bill signed into law by President Bola Tinubu might hurt millions of prospective students whose only hope is on tuition-free higher institutions of learning to acquire knowledge.
ASUU President, Professor Emmanuel Osodeke, expressed this concern during an interview with journalists.
Tinubu's Student Bill
President Tinubu signed the bill into law on Monday in fulfillment of one of his campaign promises.
Also Read: Tribunal: Peter Obi Rolls Out More Evidence Against Tinubu
While some Nigerians have hailed the leader for keeping to his words, some have criticised it.
Interacting with Daily Trust over the bill, Osodeke said it will be counter-productive that tuition fees be introduced in a country where more than 133 million are living below the poverty line.
"Every Nigerian should know what is going to happen next and there may likely be another bill waiting for signature that will introduce tuition fees.
"If the Act indicated that the loan is to pay tuition fees and there are no tuition fees in Nigerian universities, then what is your next approach?"
One Million Naira Tuition
He noted that the Act was not new.
According to him, the union had rejected it when former President Muhammadu Buhari's administration brought it up.
Osodeke, however, noted that the union had no access yet to the accurate copy of the law signed by Tinubu.
"There is a need to get it and study it."
Also Read: Gbajabiamila Resigns From House Of Reps, To Resume As COS
"We have said long ago, in 2017, to President Buhari when they came up with the issue of tuition fees, that every student will pay one million Naira and we said you cannot put that in our agreement and you cannot use that to negotiate with us and with the nature of the country we have today, there is no way that will work.
"What will happen is that the majority of students whose parents cannot afford it will pull out of school in anger and you know what that means?
"They will fight society back.
"But let us get the correct information first before knowing the next steps."
Watch the video below to see some of the task ahead for the Tinubu's administration.