The Labour Party (LP) and its presidential candidate, Peter Obi, on Wednesday, rolled out more bundles of evidence in their suit challenging the victory of President Bola Tinubu in court.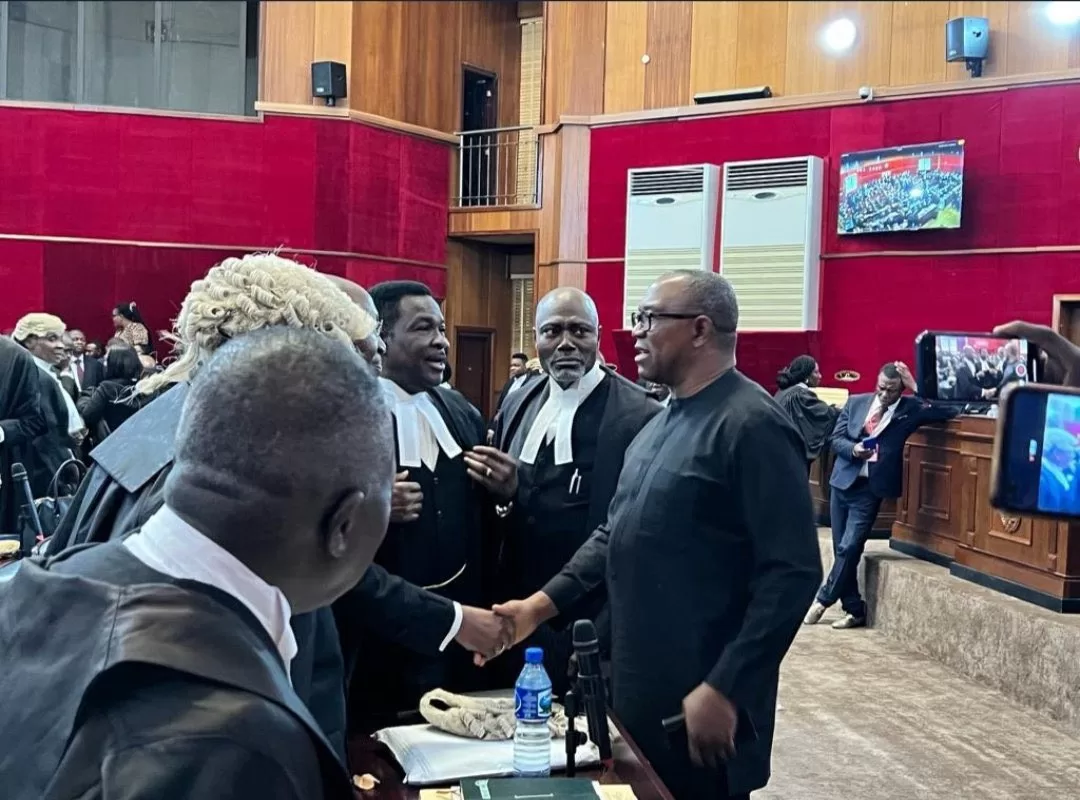 Obi and the Labour Party are contesting the results of the February 25 presidential election.
That result showed Tinubu of the All Progressives Congress (APC) was the winner.
At the resumed hearing of the Presidential Election Petition Tribunal on Wednesday, the legal team of Obi presented INEC Results Viewing Portal (IREV) certificates.
The team also tendered BVAS reports from the February elections which were certified by the Independent National Electoral Commission (INEC).
Evidence Presentation
The Labour Party Counsel appearance was led by Dr Livy Uzoukwu (SAN) while the party's evidence presentation was led by Audu Anuga (SAN).
You May Like: How Tinubu Sneaked Out, Begged Senators To Elect Akpabio
Documents provided include IREV reports downloaded and certified by INEC in 21 LGAs in Benue, 25 LGAs in Niger and 17 LGAs in Edo.
IREV reports from 20 LGA of Bauchi and a bundle of blurred reports. Eight LGA of Bayelsa IreV reports were tendered also.
The IREV reports from Bayelsa marked blurred, no results or cancelled were tendered. For Gombe, eight LGA and a bundle of blurred report not linked to any LGA was tendered.
In the report for Kaduna, 21 LGA and two bundles of blurred reports not linked to any government area were tendered also.
Furthermore, Obi's lawyers tendered IreV certificates of compliance of six states excluding Akwa Ibom.
Also Read: Gbajabiamila Resigns From House Of Reps, To Resume As COS
The LP team also tendered the BVAS reports and certificate of compliance of 28 states, including the FCT.
Admission Of Certificates
The certificates were admitted as evidence by the Tribunal despite objections from the respondents.
Meanwhile, the court led by Justice Haruna Tsammani subsequently adjourned to Thursday for continuation of hearing.