A former President of the Association of National Accountants of Nigeria (ANAN) wants President Tinubu to give more attention to agriculture.
He believes the nation's economy would move in the right direction with more produce and products.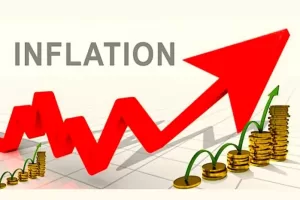 He says diversifying the economy would stem rising inflation.
Dr. Samuel Nzekwe, was reacting to the National Bureau of statistics' report which showed that inflation increased from 22.79% in June to 24.08% in July.
You May Like: Inflation: Kwara Gov Approves ₦10,000 Palliative For Workers
The ex-ANAN president said it had become necessary to reduce food inflation because that was the major pushing force in the inflation data released by NBS.
Nzekwe said that this showed that there was food shortage, which had led to increase in the prices of foods.
"If the Federal Government can get agriculture right, this will automatically bring down the nation's inflation rate because it affects other sectors of the economy.
"It also needs to intensify efforts to tackle insecurity challenges so that famers can go to the farms to produce and also leverage on our comparative advantage, which is agriculture, to boost foreign earnings." he said.
Nzekwe stressed the need to provide critical infrastructure like electricity, good road network among others for the productive sector to thrive.
This, he said, would help the manufacturers to produce cheaper goods at a reduce cost, thus bringing down the country's inflation rate.
He attributed the continuous rise in inflation rate to removal of fuel subsidy because industries and all Nigerians make use of petrol.
According to him, this is having a ripple effect on the economy.
Have You Read: Inflation Rate In Nigeria Pushes To 22.41% In May
Nzekwe added that things imported into Nigeria were dollar denominated and converted to Naira, therefore the prices become higher, leading to rising inflation trend.
He forecasts further rise in the price of petrol because Nigeria does not have control over the dollars.
According to him, all these variables contribute to the rising inflation rate.